By Kate Springer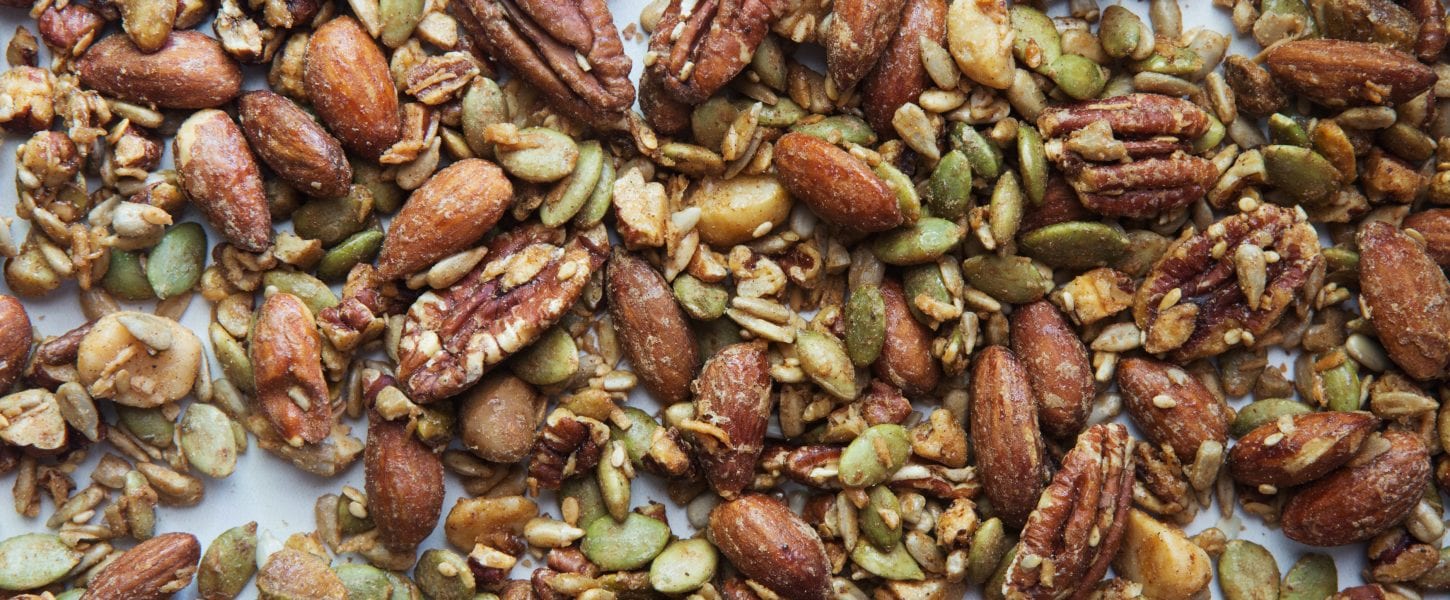 Sure, our Vermont-made granolas are a huge hit with customers, but our Nutty No Grainers, grain-free granolas, are equally popular (and for good reason!). This nutty granola is made from a special blend of all-natural or organic nuts, seeds, coconut oil and spices. One of them is even a keto granola. They all have no grains, hence the name, Nutty No Grainer (commonly abbreviated to NNG). But, why are these standout products? Read below for some reasons why.
The Scoop on NNG and the Health Benefits of Nuts
As a refresher, we offer three types of Nutty No Grainer: Nutty No Grainer Original, Nutty No Grainer Cranberry, and Nutty No Grainer Mediterranean. All varieties are gluten-free and vegan. The main ingredient, nuts, makes them a healthy choice, as there are many health benefits of consuming them. All of our Nutty No Grainers have a magical 'mouthfeel,' which makes it impossible to enjoy just one handful. These have been popular products since their inception, and the demand hasn't ceased since.
Here's a breakdown of each: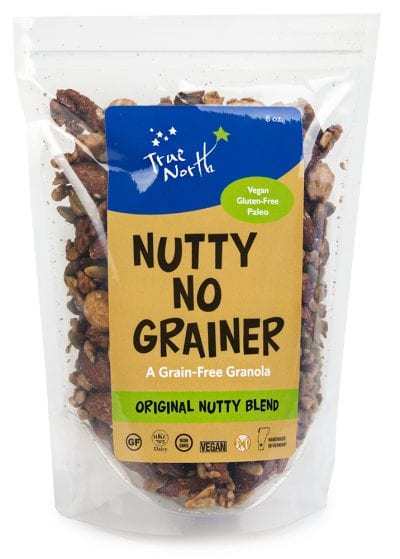 This is the product that started it all. The special blend of nuts, seeds, coconut oil, and spices is baked to perfection for a savory and crunchy snack. It's great on yogurt, cereal, or whatever sparks your imagination! One of the included nuts, pecans, are packed with vitamins, minerals, fiber, and antioxidants. They also have anti-inflammatory properties, pretty good!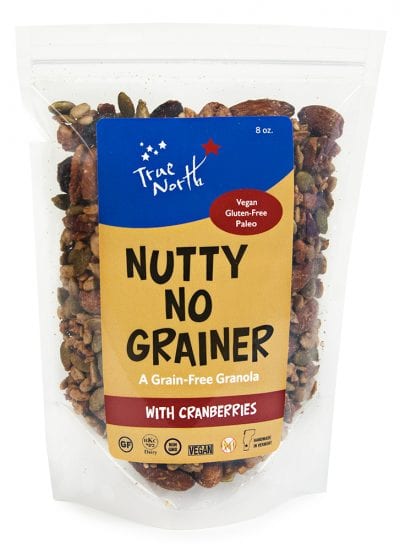 Loaded with maple-baked nuts and healthy dried cranberries, this blend is mostly savory with a touch of healthy sweetness. Pistachios are a standout ingredient in the mix, and they're known to help eye health. In addition, pistachios are considered a 'complete protein' for those over the age of five. In fact, they have as much protein as a whole egg! With pistachios, other nuts, and cranberries, you can't go wrong.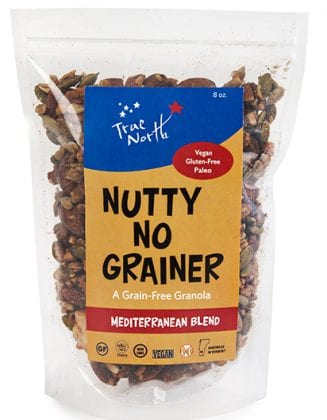 The newest addition to the Nutty No Grainer lineup, this variety features an exotic spice blend. As a Keto-friendly granola, it's our first venture into a savory, no-sugar-added snack mix. Lemon peel and sea salt tie everything together. Almonds are a key addition to this iteration, and they're high in calcium and monsaturated fat. Monounsaturated fat aids your body in managing good and bad levels of cholesterol, while calcium helps your bones stay strong. Some studies have also shown that adding almonds into a well-balanced diet helps lower risk for serious diseases, too, such as type 2 diabetes. Enjoy this taste of the Mediterranean knowing that it's doing yourself some good, too. 
Benefits of Snacking on NNG
What are some perks, in our humble opinion, of snacking on NNG?
1. It's crunchy: Get the texture you love.
2. Awaken your senses: Spice blends and mouthwatering flavor combinations make for a tasty snack.
3. Nut-rich: Be full enough to take on whatever you day holds.
4. Versatile: Enjoy alone or as a topping.
5. A nice ingredient: All three Nutty No Grainers are fabulous additions to recipes (if you haven't checked out the new Recipes section, do so ASAP—recipes that focus on NNG as an ingredient have been added to the navigator!)
Best Pairings for NNG
You may know that you love NNG, but may not know what to pair them with. We suggest the following:
May 2021 Promo: Nutty No Grainers
This May, we want everyone to be able to experience the wonders of Nutty No Grainers for themselves. From May 6 – May 15, 2021, take 10% off all bulk sizes of Nutty No Grainer: Nutty No Grainer Original, Nutty No Grainer Cranberry, and Nutty No Grainer Mediterranean. Use the code 'Nutty' at checkout. While we love offering 8 oz. bags as well, the bulk bags are currently "winning the day," so why not get in on the action?
We hope you find these just as special as we do.