Nutty No Grainer with Cranberries
$9.99 – $134.99 — or subscribe and save up to 7%
Loaded with Nuts and Healthy Dried Cranberries
Our special blend of maple-baked nuts and seeds, coconut oil, and spices will satisfy your need for a sweet and savory, crunchy and healthy snack – without added grains. You can eat this mouthwatering delight out of the bag, on your cereal, on yogurt, or any way your heart desires!
Gluten-Free, Vegan, Grain-Free
Description
Gluten Free, Kosher, Vegan, Grain Free, Peanut Free, Soy Free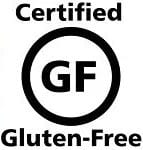 Ingredients
Raw Almonds, Pecans, Macadamia Nuts, Pistachios; Raw Sunflower and Pepita Seeds; Dried Cranberries infused with Apple Juice; Unsweetened Coconut; golden Flax Seeds; Natural Sesame Seeds; Pure Maple Syrup; Organic Coconut Oil; Pure Maple and Vanilla Extracts; Cinnamon; Sea Salt; and Cloves.