Our Mission
Our mission is to create the finest granola available to consumers who seek to eat healthy foods. We aim to entice those who try our granola to say freely and with passion, "This is the best granola I've ever had." We aim to create jobs in our community and to support public education in Vermont.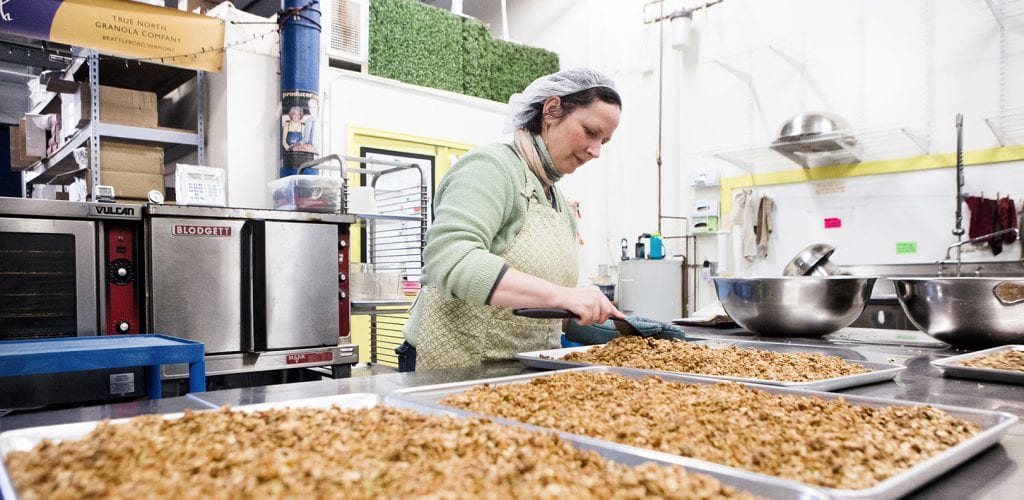 Learn about True North Granola and how two educators with a passion for granola started a granola company in 2006 from their home kitchen in Vermont!
---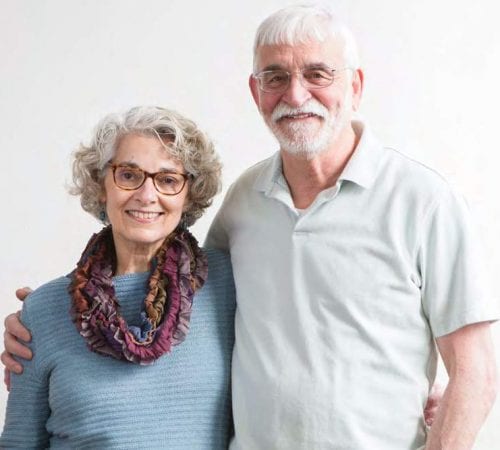 Our Story
True North Granola was started in 2006 by two lifelong educators, Ingrid and Franklin Chrisco. Franklin was a 5th/6th grade teacher for 41 years, and Ingrid retired in 2014 after a career as an English teacher and a middle school principal for 44 years.
From Educators to Granola Entrepreneurs
Unsatisfied with the taste and quality of the granola options they found in grocery stores, Ingrid and Franklin Chrisco launched True North Granola from their home in 2006 while still actively working as educators. Their intent was, and remains, to create healthy products that are never "too sweet," that are low in carbs, sodium, and sugar, and that are rooted in healthy fats.
Based in Brattleboro, Vermont, the Chriscos believed that the homemade granola recipes they had been baking for more than 30 years for their family and friends were healthier and better tasting than the alternatives in the grocery store.
---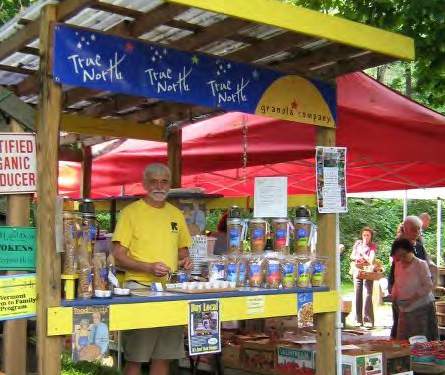 Where it Began: Brattleboro Area Farmers' Market
Starting the business from their home kitchen, the Chriscos began selling their Go Nuts Granola at the Brattleboro Area Farmers' Market in the summer of 2006. The granola quickly became a top hit at the market. Without solicitation, many customers would share, "This is the best granola I've ever had." The Brattleboro Area Farmers' Market is Southern Vermont's premier farmers' market, featuring over 50 vendors with agricultural products, crafts, live music and animals, and ethnic foods from around the world. Whether you are a local or a tourist, you can stop by to get your weekly produce and grab a quick lunch, or come with your family and stay for the day!
---
Our Stories from our blog
Read our regularly-updated blog to learn about our activities, get new recipes, understand the health benefits of the ingredients we use, or get a sneak peek into new flavors. We welcome your feedback on our content, always.
---
---
True North Granola and Hidden Springs Maple are Teaming Up! We are excited to announce the beginning of a new partnership between True North Granola and Hidden Springs Maple! Beginning this July, that magical ingredient we use to sweeten our granola—maple syrup—will be sourced solely from them. Hidden Springs Maple is a family maple farm…
keep reading True North Granola and Hidden Springs Maple are Forming a Partnership!
We're thrilled to be featured in the Vermont Specialty Food Association's (VSFA) January 2019 newsletter as part of its "Member Spotlight."
Many thanks to our local newspaper, The Brattleboro Reformer, for recently printing an article about the 20th anniversary of the Cotton Mill Open Studio and Holiday Sale. The writer and photographer, Maia Segura, mentioned granola, and featured a nice picture of Ingrid and Franklin. Read an excerpt of the article below: "The 20th Anniversary of…
keep reading Brattleboro Newspaper Features Cotton Mill Open Studio Article
As always, we are grateful to be featured in the press. Thank you to the Vermont Business Development Center (VtSBDC), our VtSBDC advisor, Steve, and Amanda, who wrote this piece. We appreciate all of your help! Read the article on the VtSBDC website: True North Granola: Lifelong educators thrive in their second career For more…
keep reading True North Granola Featured on the VtSBDC Website