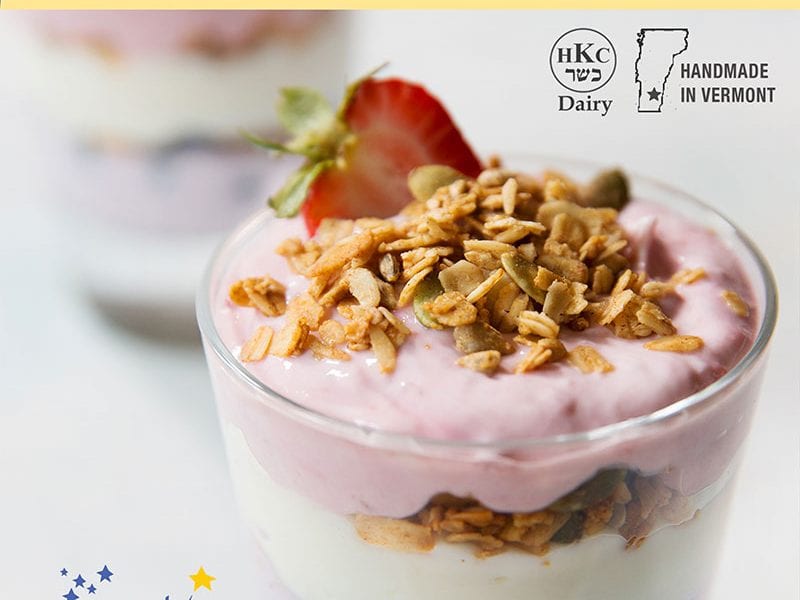 May-June, 2021
Our name!: If you have landed on our website, you've made an excellent choice for your granola needs. We assure you that you won't be disappointed. Our name, True North Granola, means a great deal to us, and we hope it will to you, as well. We want every customer to believe that you have each found your ultimate destination in your granola, your granola true north!
Time to retell our story!: If you are new to the True North Granola (TNG) brand, you may wonder who we are and how we got here. We are New Englanders.  We, Ingrid and Franklin, founding owners of TNG, began our company near the end of our satisfying and much-loved careers as public-school educators, Franklin as a middle grades teacher for 41 years, and Ingrid as teacher and middle school principal for 44 years. During this career transition in our lives, we also started a little home hobby, which is no longer at home or a hobby. We have become a thriving business with loyal and dedicated followers and customers.
Our Growth: During the past 14 years, our business has grown through our retail and wholesale sales to customers across our country.  Recently, we began making a special blend of granola for a chocolate company which is now covering their chocolate bars with TNG granola, a special blend made just for them.  When you delve into our website, you will find….
Our Products: From the very beginning, we've explored various granola options, but some things have not changed. We remain a premier, specialty granola company which values healthy, chemical-free, non-GMO granola that meets a broad range of nutritional and dietary needs:  low sugar, low carbs and low fat; classic regular as well as gluten-free, nut-free, dairy- free and grain-free; paleo or keto, and above all, products that are consistent in their quality, crunch and exceptionally pleasing taste.  Take a tour through our website, review our product offerings, and read what some of our customers have to say about us. Our customers' reviews should be highly credible to you. We never see these reviews until they are placed on our website.
What are your sales options?: We sell units that begin with 1 oz. packets all the way up to 25 lb. bulk cases, and many options in between these. We respond to your requests and questions as quickly as we can and will do our best to try to meet your unique needs. Again, read our reviews to see how well we work to address our customers' requests. 
One stop shopping experience!: We offer customers many ways to purchase and what we are very proud of is our subscription program.  You order one time, choose your product(s) and frequency of delivery, and we do all the rest, every time.
How can you learn more about True North Granola? Sign up to receive our newsletter and get the latest promotions and learn about our newest products; read our blogs posted on the website, written by Kate, our amazing social media staff member; sign up to receive our monthly newsletters written by Matt, an equally talented staff member. Our communications through social media, our website, blogs and emails serve to educate and enhance your understand of who we are.
And if you do order… we will be delighted to hear from you. Leave us a review; tell us how we can improve; offer suggestions, for new products or other ideas.
Lastly, enjoy your granola experience with TNG and find us on FB, Twitter, Linked in and Instagram .
Thank you for landing on our website and we'd love to hear from you. Ingrid and Franklin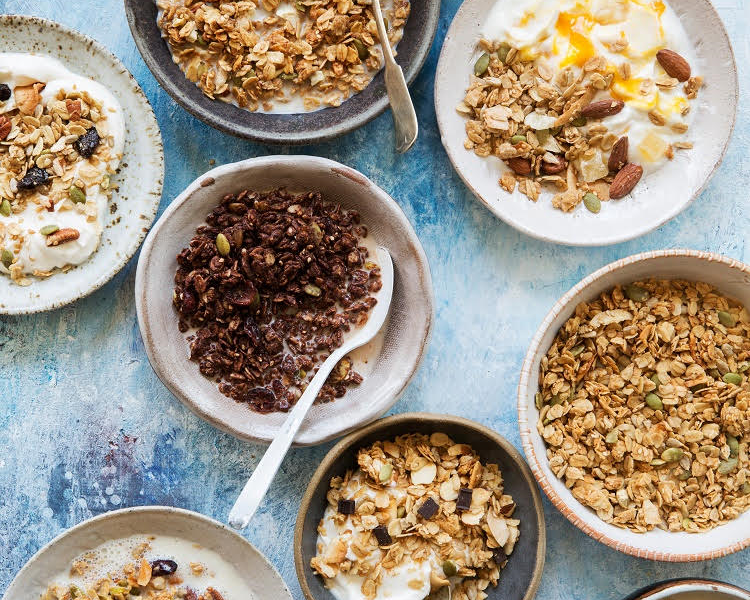 Bowls with some of our favorites
With gratitude, and our continuing best wishes for your extended good health and safety in 2021.
Ingrid and Franklin, Owners, True North Granola,