Update: We currently have only a limited selection of products available due to COVID-19. Read more
Find Your Granola
True North
We are a local family-owned Vermont company offering 14 flavors of granola (11 in our regular product lineup, plus 3 seasonal varieties), chock-full of fun, healthy, and tasty ingredients. Try our granola today to see why our customers continue to say, "Simply the best granola I've ever had."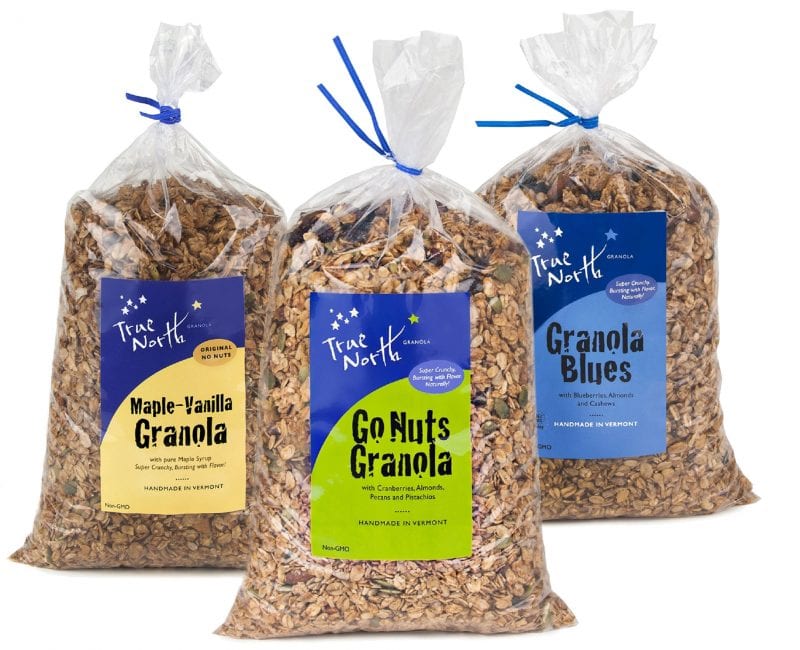 Bulk Granola
True North Granola is available to purchase online in bulk sizes of 3, 5, or 10 lb. bags; our granola freezes very well for up to 6 months.
---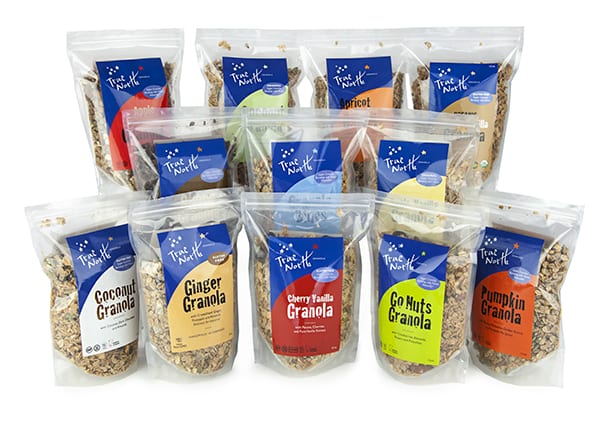 Try Our Granola Subscriptions
Save 5% on your granola order when you sign up for a subscription! You no longer need to remember to order your granola. Have your favorite granola delivered on a regular basis.
Subscription Benefits:
Save 5% on every order of flavorful, crunchy granola.
Available for all sizes.
Enter your information just once for an endless supply of granola.
No need to remember to stock up – We'll remember for you!
3 Delivery frequencies to choose from: every 2 weeks, every month, or every 2 months.
Delivered according to your desired frequency schedule.
---
From our blog
Read our regularly-updated blog to learn about our activities, get new recipes, understand the health benefits of the ingredients we use, or get a sneak peek into new flavors. We welcome your feedback on our content, always.
---
March 21, 2020 Dear True North Granola Valued Customers, Due to the current COVID-19 situation, we will have only a limited selection of products available at this time: Go Nuts Granola BluesMaple Vanilla Gluten FreeMaple Vanilla OriginalNutty No Grainer Original Also, we will only be selling in 3 or 5 lb. unit bags. We know…
A letter to True North Granola's amazingly wonderful, loyal and dedicated customers To our Dear Customers: We know that you, like all of us, are focusing intently on the Covid-19 virus and its potential impact on each of us, our families and friends and co-workers, and our country. So that you are aware of how…
keep reading COVID-19 letter from True North Granola's owners