WINTER 2021 UPDATE: COVID-19 AND OUR OPERATIONS Read more
Find Your Granola
True North
We are a local family-owned Vermont company offering 14 flavors of granola (11 in our regular product lineup, plus 3 seasonal varieties), chock-full of fun, healthy, and tasty ingredients. Try our granola today to see why our customers continue to say, "Simply the best granola I've ever had."
Bulk Granola
True North Granola is available to purchase online in bulk sizes of 3, 5, or 10 lb. bags; our granola freezes very well for up to 6 months.
---
Try Our New Breakfast Bundle!
Find an exciting way to enhance your True North Granola purchase with this option: The Breakfast Bundle. It includes our most popular granola, our delicious fruit, and exceptional coffee, all in one package.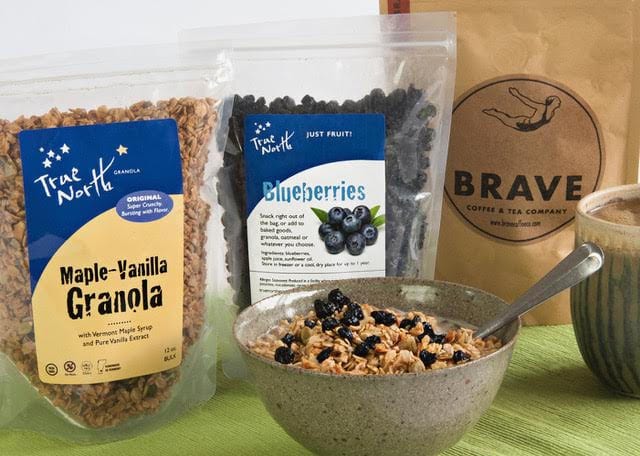 ---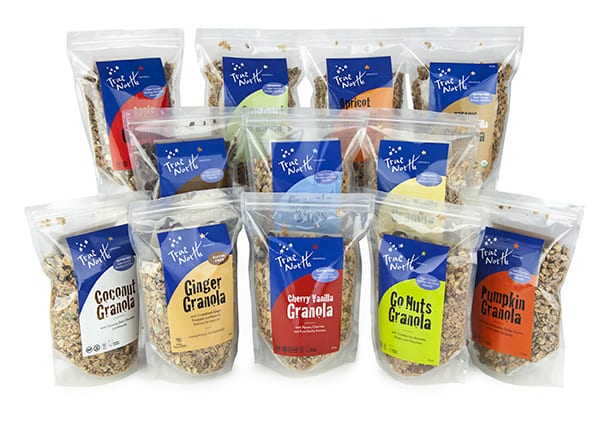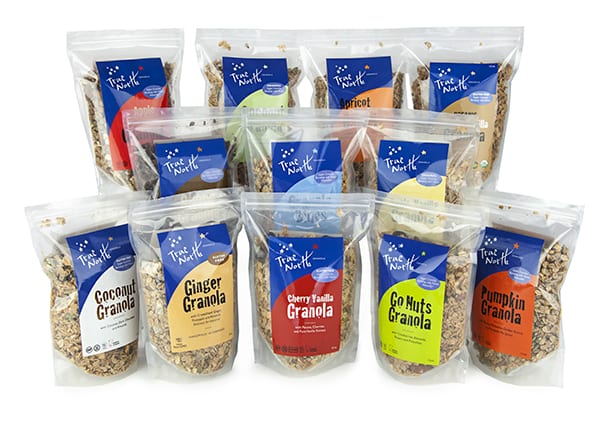 Try Our Granola Subscriptions
Save 5% on your granola order when you sign up for a subscription! You no longer need to remember to order your granola. Have your favorite granola delivered on a regular basis.
Subscription Benefits:
Save 5% on every order of flavorful, crunchy granola.
Available for all sizes.
Enter your information just once for an endless supply of granola.
No need to remember to stock up – We'll remember for you!
3 Delivery frequencies to choose from: every 2 weeks, every month, or every 2 months.
Delivered according to your desired frequency schedule.
---
From our blog
Read our regularly-updated blog to learn about our activities, get new recipes, understand the health benefits of the ingredients we use, or get a sneak peek into new flavors. We welcome your feedback on our content, always.
---
We're excited to announce two huge changes for True North Granola: a new product, GF Muesli, and the return of a beloved granola, Coconut. Both of these offerings are gluten-free, keeping with our mission to create products that are not only delicious, but that also work for those with a variety of specialty-based diets.
keep reading In With the New: Introducing GF Muesli & the Return of Coconut GF
We are giving one of our underrated products a chance to shine. Our Chocolate Chip-Granola Cookie Mix includes a special blend of mix and Belgian dark chocolate chips, alongside numerous benefits. Read on to learn the reasons why we love our Cookie Mix.
Read this blog post to learn about overnight oats, why they are popular, and which True North Granola product goes great in any overnight oats recipe.