Find Your Granola
True North
We are a local family-owned Vermont company offering 14 flavors of granola (11 in our regular product lineup, plus 3 seasonal varieties), chock-full of fun, healthy, and tasty ingredients. Try our granola today to see why our customers continue to say, "Simply the best granola I've ever had."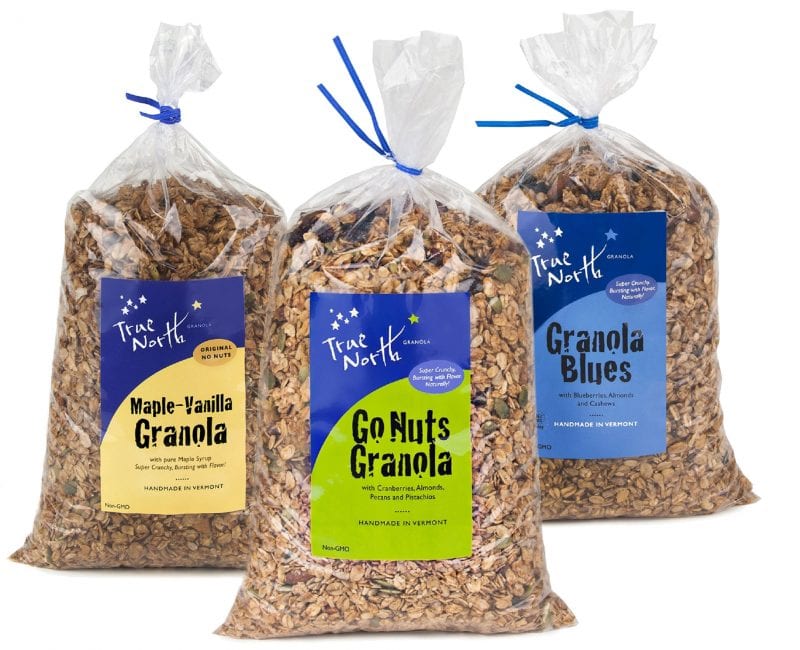 Bulk Granola
True North Granola is available to purchase online in bulk sizes of 3, 5, or 10 lb. bags; our granola freezes very well for up to 6 months.
---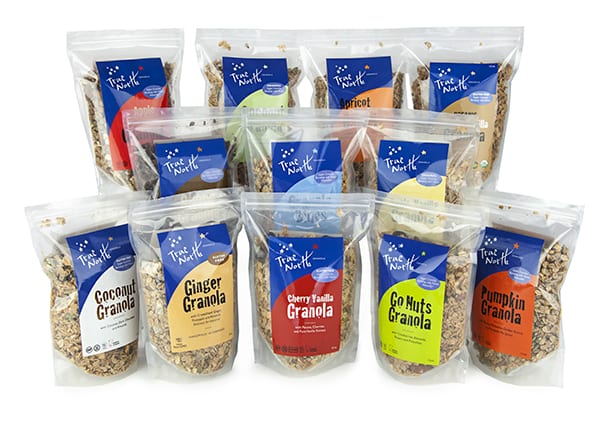 Try Our Granola Subscriptions
Save 5% on your granola order when you sign up for a subscription! You no longer need to remember to order your granola. Have your favorite granola delivered on a regular basis.
Subscription Benefits:
Save 5% on every order of flavorful, crunchy granola.
Available for all sizes.
Enter your information just once for an endless supply of granola.
No need to remember to stock up – We'll remember for you!
3 Delivery frequencies to choose from: every 2 weeks, every month, or every 2 months.
Delivered according to your desired frequency schedule.
---
From our blog
Read our regularly-updated blog to learn about our activities, get new recipes, understand the health benefits of the ingredients we use, or get a sneak peek into new flavors. We welcome your feedback on our content, always.
---
We gave you the scoop on bubble tea with granola recently, but left out an important part: how to make it. Mix up a refreshing drink in 8 easy steps by following this adaptation of a Tasty recipe by Frank Tiu!
In 2019, Vermont wasn't only the healthiest state in the nation: it also lead the country in inbound migration again, according to a United Van Lines study. The inbound rate was over 70%, while the percentage of outbound movers was much lower. The state in which we're based and proud to call home is intriguing to movers for numerous reasons, including the four distinct seasons, fresh air, endless opportunities for recreation, community-focused atmosphere and relaxed lifestyle.
keep reading Another Plus for Vermont — State Leads US in Inbound Migration