Nutty No Grainer Mediterranean Blend
$9.99 – $71.99 — or subscribe and save up to 7%
Loaded With Nuts And An Exotic Spice Blend
NUTTY NO GRAINER MEDITERRANEAN is Keto-Friendly and our first venture into a savory, no-sugar-added snack mix. Our special blend of nuts, seeds and spices will satisfy your need for a savory, crunchy and healthy snack—without added grains or sugar.  It will awaken your senses as you enjoy this blend right out of the bag, on your salads, or baked with vegetables.
Gluten-Free, Vegan, Grain-Free
Description
Gluten Free, Non-GMO, Kosher, Vegan, Grain Free, Peanut Free, Soy Free, No Refined Sugar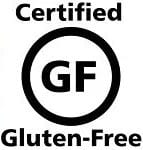 Ingredients
Ingredients: Almonds, pecans, sunflower seeds, pumpkin seeds, macadamia nuts, coconut, pistachios, flax seeds, sesame seeds, virgin olive oil, sea salt, lemon peel, spices.
Contains:  Tree Nuts, Coconut
Allergen Statement: Produced in a facility where nuts (almonds, cashews, pecans, pistachio, macadamia), dairy, wheat, legumes and coconut are used
Package may contain naturally occurring items such as stems, pits or shell fragments