By Kate Springer
It seems like every year, more and more people switch to a gluten-free diet. But, what is gluten, and why do people decide to remove it from their diets? Does adopting a gluten-free lifestyle mean you have to give up oats, and, therefore, granola? Read on to find out.
What is gluten? Why do many eat gluten-free?
According to the Celiac Disease Foundation, "gluten is a general name for the proteins found in wheat [and] helps foods maintain their shape, acting as glue that holds food together." Some people choose to not consume gluten because gluten-free foods are becoming more readily available; for others, it's more serious. An estimated 7% of the population has either celiac disease or a gluten/wheat sensitivity, making them unable to properly digest gluten. In that case, giving up gluten completely or significantly limiting it may be necessary. As we've mentioned before, though, if you don't have celiac or a sensitivity, and aren't experiencing any side effects when eating gluten (such as brain bog, muscle pain and bloating), then you may not get any benefit from eliminating it. We recommend consulting a medical professional before making any drastic changes to your diet.
Can oats be a part of a gluten-free diet?
If you're wondering if oats can be part of a gluten-free diet, that answer is it depends. Some oats may be safe to consume, while others aren't. The medical experts at the Celiac Disease Foundation recommend that those with a gluten-free diet only consume oats that are labeled "gluten free." Otherwise, there's a chance of cross-contact, when oats are grown around wheat, rye and barley, which all contain gluten. The North American Society for the Study of Celiac Disease (NASSCD) issued a statement that certified gluten-free oats are fine for those who have celiac disease.
Are True North Granola's GF options really free of gluten?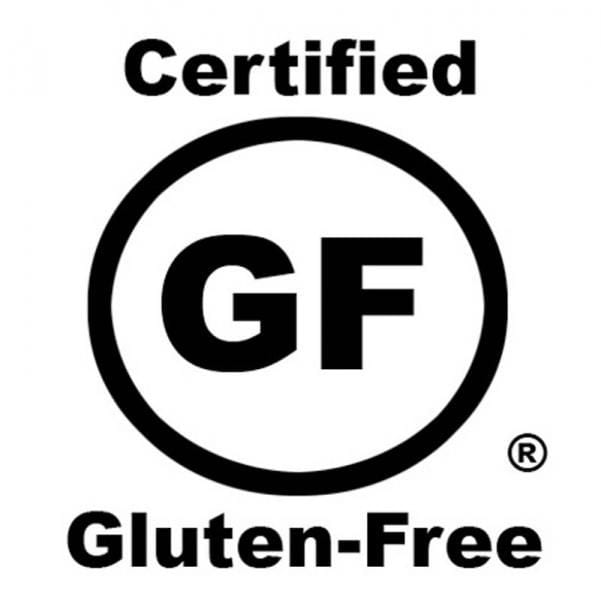 We're proud to report that our gluten-free granola is really free of gluten. Both versions of the gluten-free oats we use come with national certification that says this. Additionally, none of the oats we use (regular, gluten free or organic and gluten free) contain glycophate, an herbicide in Monsanto's Round-Up product, that's known to potentially cause cancer. Our granola is delicious and good for numerous diets; even those who don't usually eat gluten-free foods love our gluten-free options!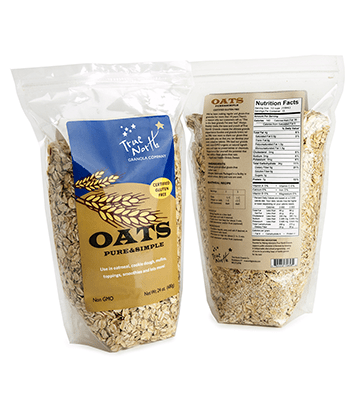 What are some of the most popular gluten-free products?
While we offer multiple products that don't contain gluten, there are a handful of standouts.
These include:
Coconut Granola: This popular granola features certified gluten-free rolled oats, organic virgin coconut oil, 2 forms of coconut, slivered almonds, Belgian dark chocolate chunks and coconut extract. We recommend enjoying it as a topping on ice cream or yogurt.
Maple-Vanilla Organic Gluten Free Granola: It's a classic for a reason. Oats and maple syrup, supplied by Hidden Springs Maple, come together to form a tasty, distinctly Vermont flavor. Try it on smoothie bowls, with milk or sprinkled in baked fruit.
First Date Granola: High in protein and taste, this unique granola is minimally sweetened with date powder. It's also USDA certified organic, and a perfect component in trail mix.
Nutty No Grainer Original: Experience the nutty and delicious magic of Nutty No Grainer with the one that started it all. A maple blend of nuts, seeds, coconut oil and spices makes for an addictive can't-have-just-one-scoopful mix. Nutty No Grainer is versatile, and tastes great with salads, as a topping on fish or meat or straight out of the bag.
Nutty No Grainer Mediterranean: This savory keto mix, that's packed with spices and exotic flavors, makes for a healthy, satisfying snack. Our first foray into the savory realm has fast become a favorite. We can't get enough of it on baked vegetables and cottage cheese.
Give these a try, and rest assured that our products aren't only tasty, but gluten free as well.