By Kate Springer
What's the hype about smoothie and açaí bowls with granola? Read our recent post about the health benefits of smoothie and açaí bowls, plus the basic ingredients needed to make your own!
This Tropical Smoothie Bowl is the perfect smoothie bowl recipe for summer!
Tropical Smoothie Bowl with Granola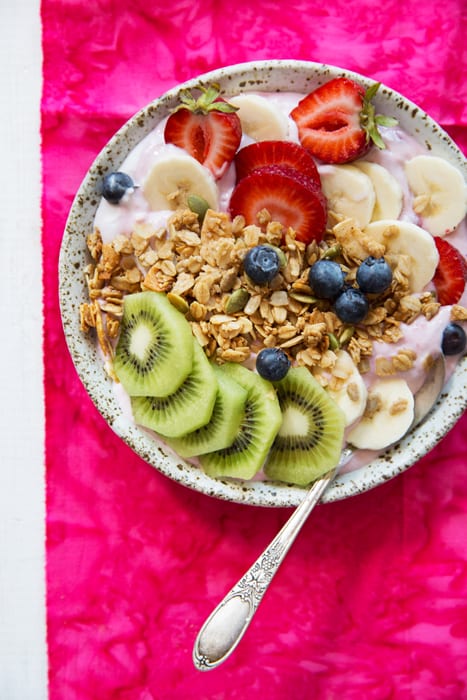 Ingredients
-¾ cup frozen mango
-¾ cup frozen pineapple or strawberries
-1 banana, small
-½ cup coconut water or fruit juice
Steps
Blend the ingredients until they are smooth and not too chunky.
Once the smoothie base is in a bowl, top it off with granola and fruit, such as kiwi and strawberries!
Granola Suggestion: Keeping with the tropical theme, try this with the Coconut Original Granola or the Coconut Gluten-Free Granola.