By Kate Springer
The term "gluten-free" is popping up everywhere from restaurant menus to food labels, granola included. While maintaining a gluten-free lifestyle is popular, and necessary for those who have celiac disease or gluten sensitivities, eating gluten-free granola also has multiple benefits. This blog post will answer some key questions, for example 'What is Gluten?' and 'What are the health benefits of eating gluten-free'. In addition, Ingrid Chrisco, founder of True North Granola, opens up about her experience in going gluten-free. At the end of this post there is a discount code for gluten-free granola.
True North Granola's gluten-free products cannot be distinguished with their regular counterparts. In a recent blind test, customers at the Brattleboro Area Farmers' Market were asked to try the regular and gluten-free versions of Maple Vanilla and Coconut by sampling from separate bowls for each. No one could tell one from the other. At True North Granola, however, we know the difference because we use certified gluten-free ingredients in our GF products. We are proud to share that customers can eat both without tasting a difference.
What is Gluten?
The Penn State Milton S. Hershey Medical Center defines gluten as "a storage protein found naturally in wheat, barley and rye." Although gluten is in many foods, it is not necessarily essential to one's diet.
Those with Celiac disease, or have a gluten or wheat sensitivity, cannot properly digest gluten, leading them to cut it out from their diets. While this affects about 7% of the population, gluten-free diets have been adopted by people who do not have a gluten or wheat sensitivity or Celiac disease.
Benefits of Eating Gluten-Free
Lowered Consumption of Processed Foods
The Mayo Clinic staff points out that many heavily-processed foods contain gluten. By going gluten-free, you will cut out some of this less nutritious food from your diet, which means better fuel for your body.
More Energy
By going gluten-free, you will likely feel less bloated, experience fewer food comas, and have more energy for your busy days ahead.
Easier Digestion
One Green Planet notes that bloating, cramping, and other digestive issues can be fixed once one adheres to eating gluten-free. Digestion is easier, and eating is a more positive act.
A Nutrient-Packed Diet
More vitamin and mineral-packed and antioxidant-rich foods, such as fruits and vegetables, are a more prominent part of one's diet once they stop eating unhealthy, fat and sugar-ladened processed foods. That is positive when it comes to eating and living healthier.
Ingrid's Experience with Going Gluten-Free
True North Granola's co-owner and founder, Ingrid Chrisco, has cut out almost all gluten from her diet in recent years, and it has drastically improved her health. Ingrid shares that she had been experiencing many of the symptoms identified above–cramping, bloating, brain fog, glassy eyes–and it wasn't until she reduced then eliminated gluten-based products from her diet that she began to feel better and more healthy. This sensitivity is real, and affects many people, as we know from speaking with customers at various markets and trade shows.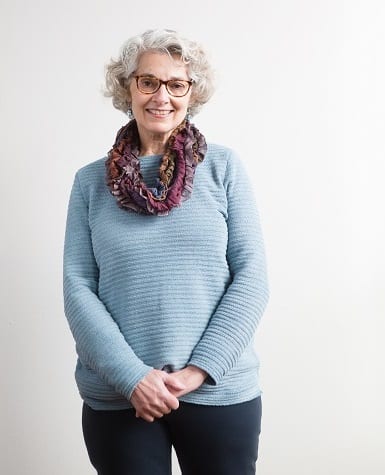 True North Granola's Recommendation
If you do not have Celiac disease, or a strong sensitivity to wheat or gluten, going completely gluten-free is not necessary. In general, supplement some foods containing gluten with some without to achieve a balance. Not all products containing gluten are inherently bad, but be mindful to select nutritious ones that fuel your body and mind. If you want to pursue a gluten-free lifestyle, you may experience significant improvements in energy and clarity, as Ingrid as experienced. Or, you may derive no significant benefit from the practice at all. Unless you are absolutely convinced that gluten-free lifestyle is right for you, then it may not be necessary to spend the extra money to buy certified gluten-free granola.
If you think you may have a gluten allergy, gluten sensitivity, or grain allergy, consult a medical professional. True North's gluten-free products are good for everyone, not just those who have celiac or a sensitivity to gluten.
Gluten-Free Granola Products from True North Granola
Wait, you might be thinking, I thought oats are naturally gluten-free! Yes, they are! But oats are often processed in facilities where other grains that do contain gluten are processed. Thus, to be absolutely sure that our granola is gluten-free, we purchase certified gluten-free oats that have not experienced any cross-contamination. All of True North Granola's gluten-free products are clearly marked.
Gluten Free Granola
True North Granola offers the following gluten-free granolas, made from gluten-free rolled oats:
Gluten Free and Grain Free Granola: Nutty No Grainer
Nutty No Grainer is grain-free, dairy-free and gluten-free, and includes nuts, seeds, dried fruit, spices, coconut oil, and maple syrup.
Coming in early fall:
2 new gluten-free flavors

: Nuts & Flax Granola and First Date Granola

2 new versions of savory Nutty No Grainer

: Old World Blend, with crystallized ginger, and Mediterranean Blend, with no added sugar
Enjoy some gluten-free True North Granola today!
Try our newly certified organic, gluten-free Maple-Vanilla and Coconut granolas at a discount for July 2018. Use the code "July 18" at checkout.