By Kate Springer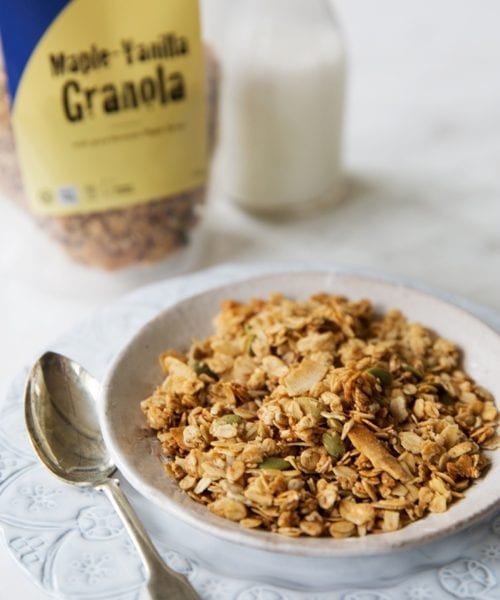 We all know of some classic flavor combinations that go better together, including peanut butter and jelly, lemon and lime, apple and cinnamon and cookies and cream. We wouldn't be surprised if you think of some more after reading this sentence. But, have you ever stopped to think about why some classic flavor combinations are perennially popular? Read on for an explanation below, and learn what True North Granola offers for those in search of tried and true flavors.
Why are Classic Flavor Combinations Popular?
There's more to it than the rote memorization and taste memory of grabbing, say, a grilled cheese sandwich and then tomato soup. In fact, science is at play. Some flavors just go together. As James Briscione, the director of culinary development at the Institute of Culinary Education, explained, the aromatic compounds, flavor compounds in food, create aromas the nose interprets as flavor and then transfers them to the brain.
"When you take a bite and chew, more compounds are released…the perception of flavor increases," he added.
When foods have a number of aromatic compounds in common, they're more likely to pair well together, which is why you'll likely find yourself loving (or know people who love) all things chocolate and peanut butter, for example. Both of these foods have similar aromatic compounds.
Additionally, research has found the order in which people taste certain foods matters as it relates to positive chemical interactions taking place.
Over time, people are discovering which flavors go well together, in which ratio and order, thus turning them into classics that are so synonymous with each other that it can be strange to have one element without the other.
Plus, it's no secret that consumers remain loyal to – and crave – what they know.
The Classics and COVID-19
With every season, there are certain flavors and things that are craved. Take strawberry lemonade in the summer, pumpkin spice in the fall and citrus-topped cheesecakes come spring. In winter, flavors move towards comfort: gingerbread, peppermint, cocoa, cinnamon, marshmallow and vanilla are just some of the popular flavors many want as the weather cools.
On top of those, people are still reaching for their favorite granola, pizza, cookies, macaroni and cheese and more nostalgic comfort foods.
This is even more prevalent during 2020 as the COVID-19 pandemic has taken over the year. Nostalgia, notes, Chloé Simond, a marketing and communication advisor at Foodarom, emerges during times of trouble or uncertainty.
"The desire to relieve stress may also push people to indulge in comforting flavors and foods, especially comforting and nostalgic flavors. In these…times, consumers want to feel comforted," she stated.
The desire for traditional foods that make us feel good has been a uniting factor this year, and it is even more so the case during the festive season. We want to eat things that make us feel good and do good. Yes, those cookies are great in moderation, but sometimes it's good to eat more wholesome food. If you share this sentiment, you're in luck — we offer the perfect granola for all of the 'classic feels' this season.
Our Classic Granola: Maple Vanilla
Maple syrup and granola are one of the combinations we just can't get enough of, and neither can our loyal fans. Our Maple Vanilla Granolas are best sellers for a reason. We offer two varieties, Maple Vanilla Gluten-Free Granola, which recently received a Good Food Awards Finalist distinction, as well as our classic Maple Vanilla Original Granola. Both offer the mix of oats with pure Vermont maple syrup (supplied by Hidden Springs Maple) that you crave.
So, what are you waiting for? Try a classic today!