By Kate Springer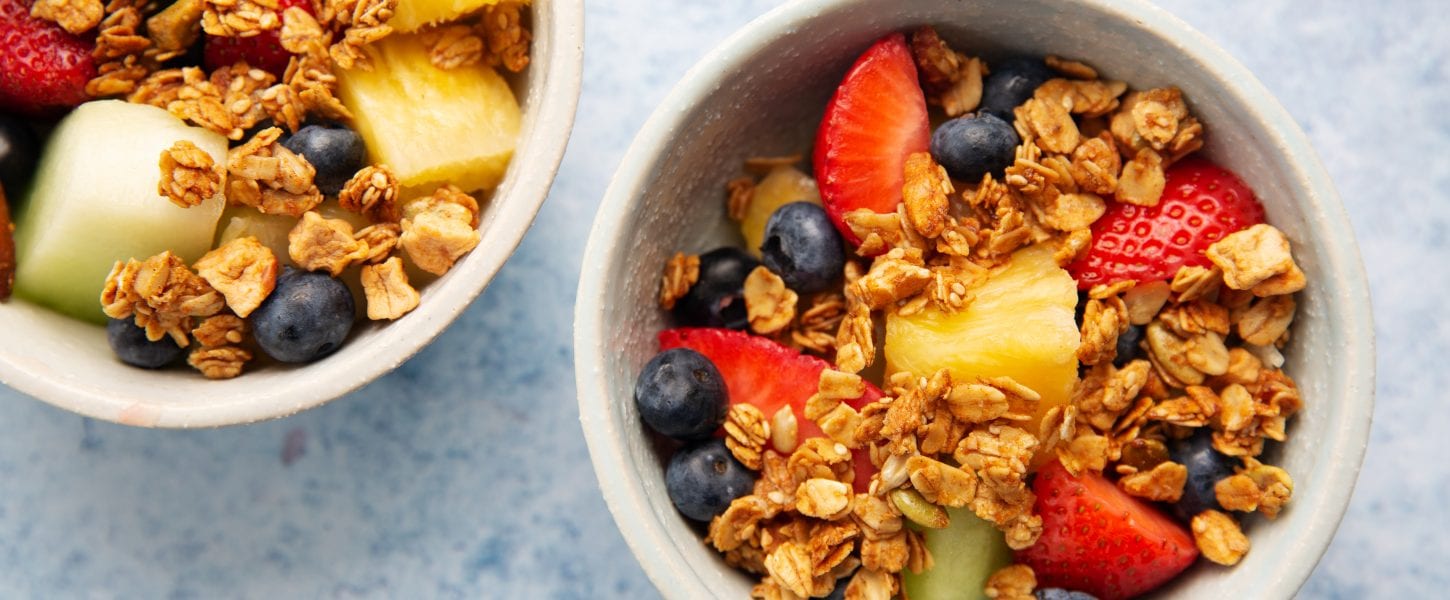 It's now October, and, as we all know too well, 2020 is, and continues to remain, a year like we've never experienced. Losing so many lives to this pandemic, continuing sickness, social isolation, confusions about what is safe to do and how to do it, and on and on, is ongoing. This pandemic has affected nearly every institution in our country, including schools, religious spaces, work, medical care, and local, state, and federal government practices. During this time of massive uncertainty, eating healthy, delicious comfort food, such as True North Granola products, can provide one small degree of comfort and familiarity as we navigate COVID-19 times together.
But, you may be wondering why, time and time again, we turn to comfort food in times of need, and what our company can offer you during this unprecedented turn of events. Read on to find out.
What is comfort food?
Comfort foods are foods that you want, crave, and keep you going during difficult times. They're what make you happy after eating them. For some, comfort foods may evoke happy memories, or they could just be whatever you are craving a certain day.
In "'I Just Need the Comfort': Processed Foods Make a Pandemic Comeback," by Julie Creswell for The New York Times, she writes, "For others, the food purchases are simply an emotional reaction. Consumers are reaching for foods that trigger a comforting childhood memory or are simply their go-to snack when they need to relieve stress."
Comfort foods of choice vary from person to person.
In the traditional sense, they may include high-caloric foods such as pizza, ice cream, macaroni and cheese, cookies, and frozen dinners. In another way, they could be as simple as your favorite cereal or granola (like True North!), or the meals you ate when you were last able to go out to eat or jet off to a new destination.
Karla Alindahao, who wrote "The Power Of Comfort Food In The Time Of Coronavirus" for Forbes, offers a different take. In the article, she discusses how, since the onset of the pandemic, she's been missing her previous home in the Philippines.
"I knew I would miss some dishes. But I didn't truly anticipate how amplified and unsettling the feeling of distance could be—especially when times get difficult," she explains.
When it comes to our products, maybe you're missing the flavors of Vermont since you haven't been able to safely travel to the Green Mountain State this year. Or, since times have been tough, maybe you just crave your go-to breakfast or snack even more than usual.
Why do we crave it, and what can be done from a health perspective?
Monique Dorsey, a registered dietitian with UT Physicians, stated that "times of crisis present in a high-stress environment and prolonged stress can be damaging to the natural homeostasis (equilibrium) of the body."
In turn, this could cause us to crave either foods we reach for at certain special times, or increase feelings of desire for foods that we love to eat on a regular basis.
To keep your health in check, it's recommended that you limit sugary, high-fat treats, and stick to options that are low in fat and calories. Aim to eat three balanced meals a day, and limit small snacks to once or twice a day. A few suggestions of "better-for-you" options include apples topped with nut butter, and then rolled in granola, homemade trail mix with Nutty No Grainer, Just Fruit!, and the granola of your choice, or sliced fruit drizzled with honey and served over a bowl of muesli.
What does True North Granola offer for comfort food?
While we believe our full lineup of products fits under the definition of comfort food, there are some items that stand out as being especially popular and comforting for the times we're living in now.
While we don't know what's to come, we hope that our granola, Nutty No Grainer, muesli, and other items bring you some joy in the coming months. Take care, and have good health.