Miller Pecan Company in Afton, Oklahoma
By Kate Springer

Why are we highlighting our Pecan Supplier this Month?
Pecan Day is on March 25, which commemorates the planting of a pecan tree by George Washington at Mount Vernon estate in 1775. In fact, pecans are celebrated on March 25 and also on National Pecan Day, April 14. It's not too often that a nut gets 2 days of notoriety! Since pecans are the largest single-use nut that we use in our products (they're used in 9 flavors!), we thought that it was the right time to highlight our amazing pecan supplier, Miller Pecan Company, which is based in Afton, Oklahoma.
The Lowdown on Miller Pecan Company
Miller Pecan Co. aims to provide high-quality, environmentally responsible and delicious pecans to customers across the U.S. It's owned by brothers Jared and Justin Miller and their families. They've been growing and harvesting pecans since the 1980s. The Miller brothers are highly respected as pecan growers; they were awarded the accolade of Growers of the Year by the Oklahoma Pecan Grower's Association in 2017.
What made us Decide to Work with them?
Ingrid and Franklin first met Jared in 2016, when he was on a trip to New England. Jared stopped by TNG's shop, and promised to connect once he returned to Oklahoma. We chose to work with the Miller family because not only are they delightful people, but they're one of the few pecan growers in the country that handles their pecans at every stage (from planting, grafting and harvesting to cleaning and shelling) as well.
The pecans are always fresh, and working with this family-owned business has been nothing less than terrific. Many thanks to Miller Pecan Co. for giving us tasty pecans with which to enhance our granolas!
About our Granolas with Pecans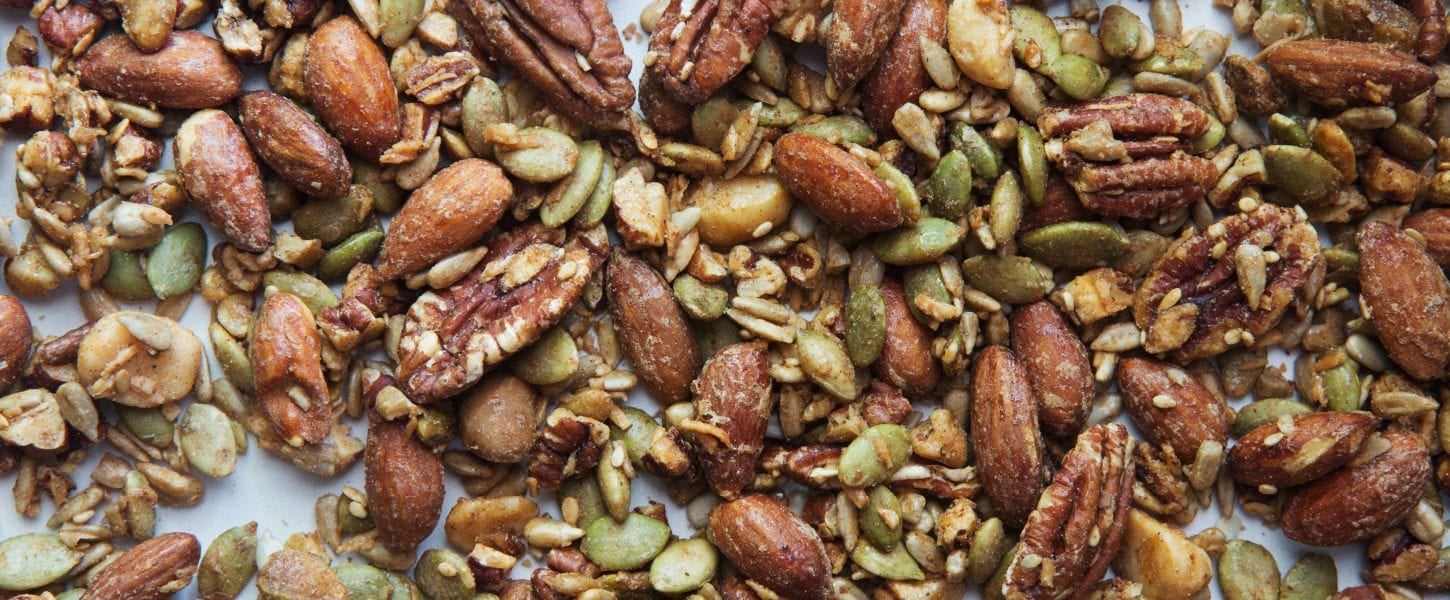 Our granolas with pecans include Apple Cinnamon, Go Nuts, Pumpkin, Cherry Vanilla Pecan, First Date and all 4 flavors of Nutty No Grainer.
Pecan Granolas Sale
To celebrate Pecan Day on the 25th, Apple Cinnamon, Go Nuts, Pumpkin, Cherry Vanilla, First Date and all 4 flavors of Nutty No Grainer are on sale this month. Take 10% off all available sizes of our granolas with pecans, through March 31, with the code "March 19."