By Kate Springer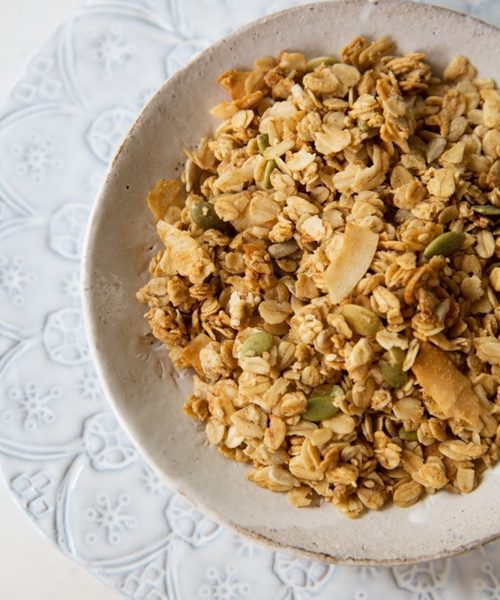 When one thinks of Vermont, chances are cows, cheese, flannel, that famous ice cream, and, you guessed it, maple syrup, come to mind. Maple syrup is in our roots: many Vermonters have memories of eating their first sugar on snow, experiencing their first pancake breakfast and lovingly pouring their favorite type of syrup over a hot breakfast of their choice. But, regardless of whether or not you live in the Green Mountain State, you can experience the wonders of sweet flowing syrup by enjoying foods, such as our Maple Vanilla Granola, that feature it as an essential ingredient. Why do we love maple sugaring season in Vermont? We'll tell you.
A Proud Tradition
Not only is maple syrup important for Vermont's economy, but it is something of which we are proud as well. In 2020, Vermont produced over 2 million gallons, and, in 2021, although the number was slightly lower, at about 1.5 gallons, the state produced over half of the country's supply. Pretty good for a small state! No wonder why so many people enjoy their visits to sugar shacks, sugar makers and country stores when they visit Vermont. The State even provides some tips on how to experience the wonders of 100% pure maple syrup for yourself when you visit next at vermontvacation.com.
Sugaring season starts when the nights are cold and the days are warm, usually from mid-February to early March. Trees are tapped for sap, which is then turned into the maple syrup you know and love.
Early estimates say that the 2022 season will be another good year for the maple syrup industry, good news after an uncertain past couple years and iffy weather in 2021. We think that's news to celebrate, for sure.
Many Varieties, One Great Taste
Did you know that Vermont Maple Syrup must meet strict standards related to color, density, clarity and flavor? This isn't the watered down or fake stuff that can sometimes be abundant on the grocery store shelf—producers make the highest quality products around.
Maple syrup comes in four color classes:
Golden: This delicate tasting syrup, formerly known as Fancy, is usually made when the sugaring season starts. It tastes great over waffles or pancakes, but can also add some pizazz to yogurt.
Amber: This mid-season syrup is typically the most popular, thanks to its rich taste. You can find it in everything from salad dressings to cocktails and everything in between.
Dark: As the season moves forward, syrup takes on more of a robust flavor, so Dark is ideal for topping meat or vegetables. The flavor also complements ingredients such as chiles.
Very Dark: Cooking and baking enthusiasts need to look no further than the season's end to find a flavorful ingredient for cookies, cakes, barbecue sauces and more. The later in the season, the richer the syrup flavor.
The Vermont Maple Syrup Association offers up more on maple syrup grades on their website, if you want to learn more.
Wintertime Favorites: Our Maple Vanilla and First Date Granolas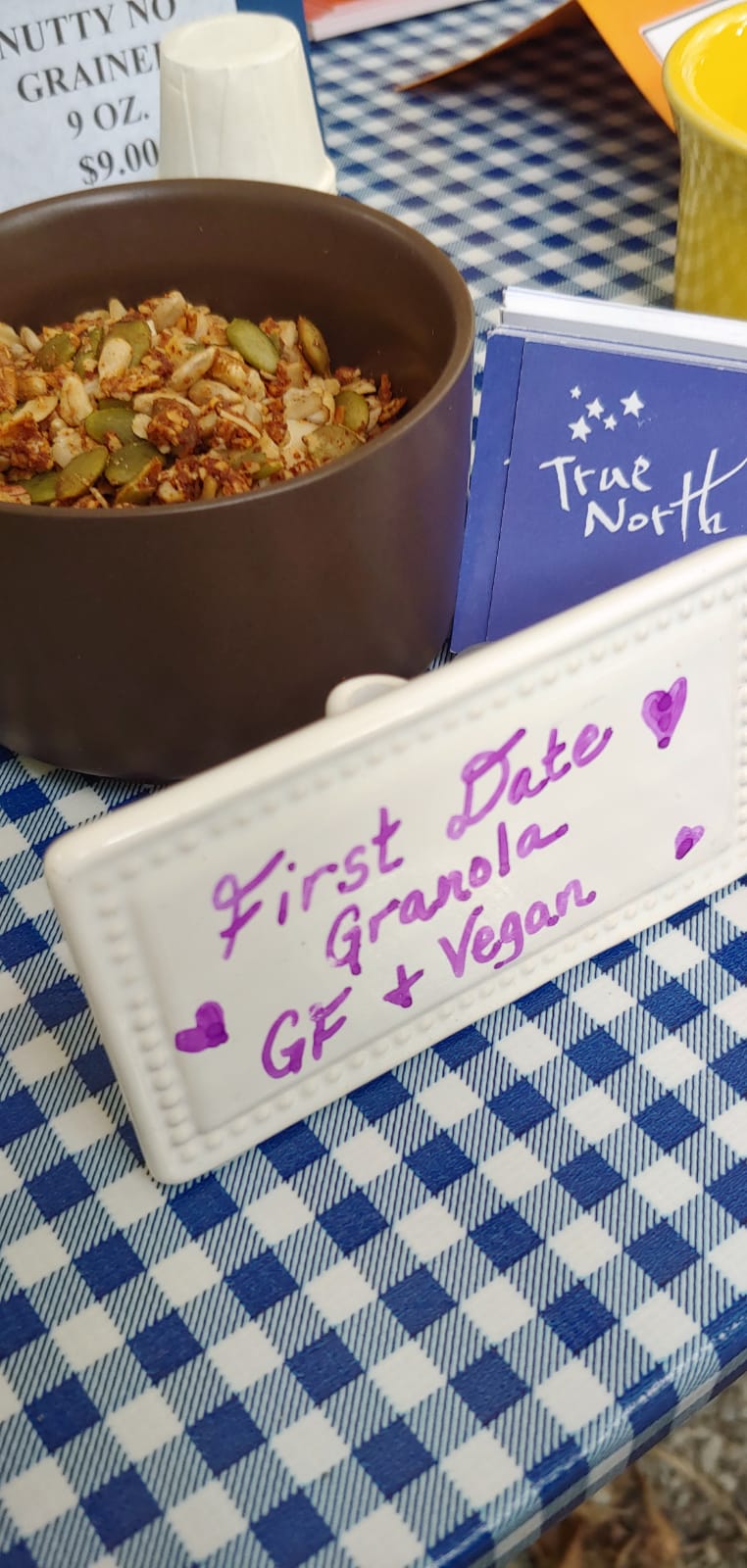 For us, sugaring season means spring will be here soon, but we like to savor this time. Thanks to three favorites, we can:
Maple Vanilla Granola: Made with maple syrup from Hidden Springs Maple, this granola is a classic favorite.
Maple Vanilla Gluten Free Granola: This granola, complete with certified gluten free oats, as well as syrup from Hidden Springs Maple, is crunchy and flavorful without being packed with sugar.
First Date Granola: Made with dried date powder, First Date is low in sugar and high in protein. It's a unique flavor that is 'love at first sight' for many fans.
Maple Vanilla Granola (both regular and GF) and First Date Granola bring us so much joy during these chilly months. We hope they do for you, too. Bundle up, enjoy the snow and fingers crossed for a successful sugaring season!