By Kate Springer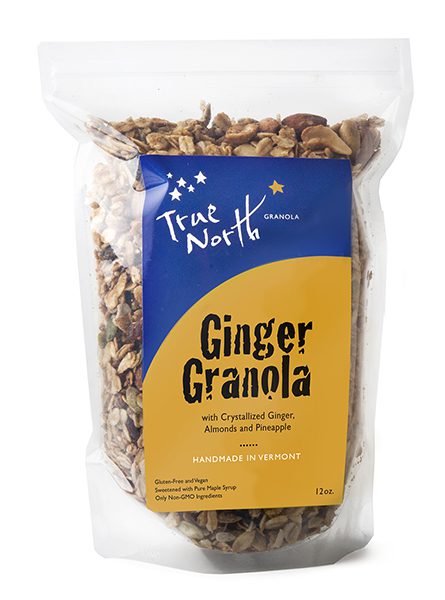 After some time out of our product lineup, we're happy to announce that Ginger Granola has made its return—with a new adjusted recipe! In addition to the essential GF oats and Vermont maple syrup, crystalized ginger, almonds, pineapple and lemon, the new ingredient, make this delightful blend truly shine. Thanks to the addition of lemon, the overall mouthfeel is one of brightness, like the warm sun shining in to illuminate your tastebuds (or, in this case, a granola). This 'bright' flavor is juxtaposed with the crunchy and delicious mixture that was previously used for a unique taste that's a hit with granola fans nationwide.
Not only is this new formulation oh-so-tasty, but the main ingredients offer many nutritional benefits as well. Since March is National Nutrition Month, in which people are invited to learn more about healthy eating and living, it's a good time to highlight them and how Ginger Granola can be a great addition to a balanced diet.
Nutritional Benefits of the Granola's New Ingredients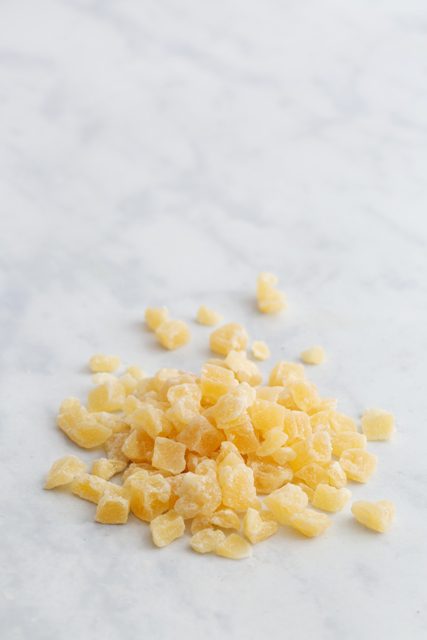 So, what do crystallized ginger, almonds, pineapple, and lemon offer for health benefits? Let's dive in!
Crystallized Ginger
We covered the health benefits of ginger earlier, but here's a recap. Ginger can offer the following, plus more, Healthline says:
Help with indigestion and nausea
Might prevent colon cancer
Improve blood sugar levels and help reduce the risk of heart disease
Treat migraines
And, that's just the start. The subtly spicy flavor makes Ginger Granola pop.
Almonds
Almonds are crunchy, tasty and nutritious. But, that's not all. According to Medical News Today, they're also:
Good for heart health
Helpful for managing blood sugar level
Rich in vitamin E, which may reduce the risk of oxidative damage to the body
Low in carbs, but high in protein, fiber and healthy fats, which could help manage weight
Pineapple
We love pineapple for its tropical taste, but it's also good for your health, including in the following ways (as WebMD points out):
High in vitamin C, since one cup contains more than 100% of the recommended daily value of this cell protecting vitamin
Aids in keeping bones healthy, thanks to high levels of manganese
Loaded with vitamins and minerals, such as vitamin B6, iron and potassium
May help with post-workout recovery, due to the bromelain that's present—it may help muscles recover quicker
Lemon
'Why lemon?' You may ask. Here at TNG, our response is 'Why not lemon?' It offers many benefits for wellness, such as what's listed below, and in this article from Shape:
Supports the immune system by helping white blood cells create antibodies (thank vitamin C for that!)
The flavonoids, a form of antioxidant in lemon peel, help protect the body from diseases
Helps promote good digestion as lemon feeds "good bacteria" in the gut
Protects the heart to keep it healthy and strong
All of these ingredients come together to create an irresistible flavor profile. The next time you enjoy our Ginger Granola, or any other TNG product, rest assured that we're trying to make items that are both healthy and tasty.
March Promo: Welcome Spring and Brightness with Ginger Granola!
As warmer weather will be here before we know it, we want to welcome the springtime season by highlighting Ginger Granola. Experience the new recipe, a fresh take on what you know and love, this month. Stay tuned for the promo info!