Plus, learn about TNG's vegan granolas!
By Kate Springer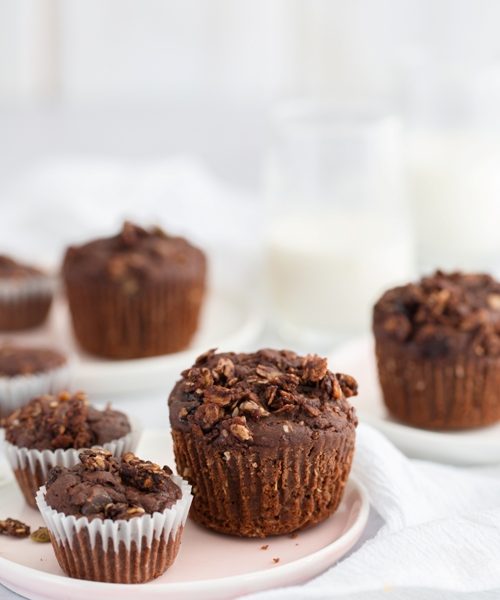 There's never been more of an interest in maintaining a plant-based, vegan lifestyle. Every person has their reasons, and, chances are high that we all know at least one individual who decides to make this lifestyle choice. Maybe you've been confused by their decision, or intrigued, even. To get more people onboard with eating an increased number of plant-based foods, initiatives such as Veganuary have popped up in recent years. Well, what exactly is it, and what are some of TNG's vegan granolas that can help you take part? We'll clue you in.
What is Veganuary?
Veganuary is a campaign in which one gives up meat and other animal-based products (such as milk, butter, eggs and honey) for an entire month. Started in the United Kingdom by a husband-and-wife team back in 2014, the initiative has since inspired close to a million people in over 200 countries and territories each year to try something different. Think of it as "Vegan January."
While some say that going plant-based for a month won't do much for one's habits overall, everything that individuals can do to cut their meat consumption will help the planet overall. And, not to mention, many people who participate (or participated) find it's the motivation they need to live a lifestyle and consume a diet that reduces the need or desire for animal products.
Whether you want to do it for the Earth, yourself, the animals or a combination of all of these, consider trying out a vegan diet for as many of the 31 days of January as possible. Veganuary aims to make plant-based eating simple, and the skyrocketing participation has even encouraged restaurants and food producers to increase the number of tasty vegan options on their menus year-round. Score!
How to Participate and How to Prep
We recognize that by the time this piece is published, we'll be a bit into January, but it's never too late to participate or make plans for next year. To officially sign up, visit https://veganuary.com/en-us/. It's 100% free! Registrants will get access to resources, recipes and more at no cost. Every sign-up counts, as the numbers show leaders and change-makers that there's a global desire to adopt (or at least try) a vegan diet.
To prepare to tackle Veganuary like a pro, here are some tips:
We recommend consulting a medical professional before participating in this (or any other diet-based initiative) to make sure it's right for you.
Consider your motivation: This can keep you motivated and focused on achieving your goal.
Start small: Make swaps for what you normally eat with a plant-based alternative before trying more ambitious recipes. For example, swamp your traditional hamburgers with a tasty plant-based option!
Have a support system: Encourage a friend or family member to join you and keep you accountable. Studies have shown that trusted loved ones can help you reach your goals and encourage you to stick with them when you hit roadblocks.
Eat tasty foods: Many major chains and grocery brands now make vegan options for staple foods, which includes everything from chicken-less nuggets to vegan spread. Just because you've made the pledge to go plant-based doesn't mean you have to deprive yourself of the tasty treats in which you occasionally like to indulge! That said, we recommend making sure you're still eating plenty of fruits and veggies as well.
Give yourself grace: As seemingly wonderful as eating vegan for 31 days may sound, forgive yourself if you slip up, need to take a break or decide to participate at another time. No one is perfect! If a month-long transition seems like too great of a change, try sticking to Meatless Mondays.
The Benefits to Eating Vegan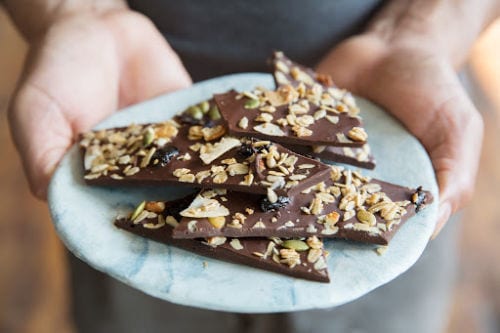 Regardless of whether or not you decide to give Veganuary a try, eating a plant-based diet has many benefits. Green Queen, a reputable website in the vegan space, broke down the health and environmental impact of deciding to participate. What's below is an adaptation of this informative article.
It can encourage you to eat less meat and animal products: A majority of the participants in Veganuary 2020 were still regularly eating meat when they signed up, but participating helped them have a change of heart going forward. Maybe this will inspire you to make a change in the New Year?
You could potentially shed stubborn pounds, as well as reduce your cholesterol and blood sugar levels: Results vary from person-to-person, but vegan diets can help some health issues for the better.
Less congestion and better skin: If products like red meat and dairy don't agree with you, cutting them out may help you breathe better and have clearer skin.
Satisfaction about doing good: You can feel good about choosing to take a step in the right direction for the planet and your well-being.
Work to save animals, forests, water and CO2 emissions: By choosing to not eat meat, you can work to reduce agricultural CO2 emissions, and every little bit helps the inevitable effects of climate change. Cut your carbon footprint while making some simple changes.
We know that not everyone wants to (or feasibly can) commit to Veganuary, but we hope reading this blog post encourages you to evaluate your diet and lifestyle to make some simple plant-based swaps. It's become increasingly easy and cheaper to find great alternatives!
The Scoop on TNG's Vegan Granolas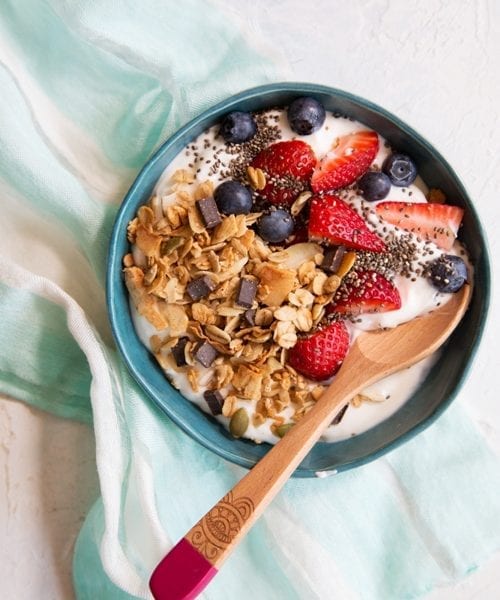 With all this talk about plant-based eating, we're pleased to offer 8 vegan granolas, (which also makes them dairy-free), including the following:
We love these vegan offerings, and hope you do, too!
January 2022 Promo: Save on our Bulk Granola, Vegan Options Included!
Happy New Year! To help you adopt more of a plant-based lifestyle (New Year's resolution, anyone?), we're offering you the chance to save big on our granola, vegan granola options included.
From now until 1/31, order any two 3-lb bags of any granola (or more) and receive a vegan snack pack. No code or coupon needed!
As there are now 8 flavors of vegan granola, Choco Granola, Ginger Granola (once it returns), Cherry Vanilla Granola, Coconut Granola, First Date Granola and all of the Nutty No Grainers, we wanted to mark this milestone and acknowledge how important these vegan options are to our product lineup. Good luck with Veganuary and the start of the year. We're rooting for you!