All the Press Mentions in One Place
By Kate Springer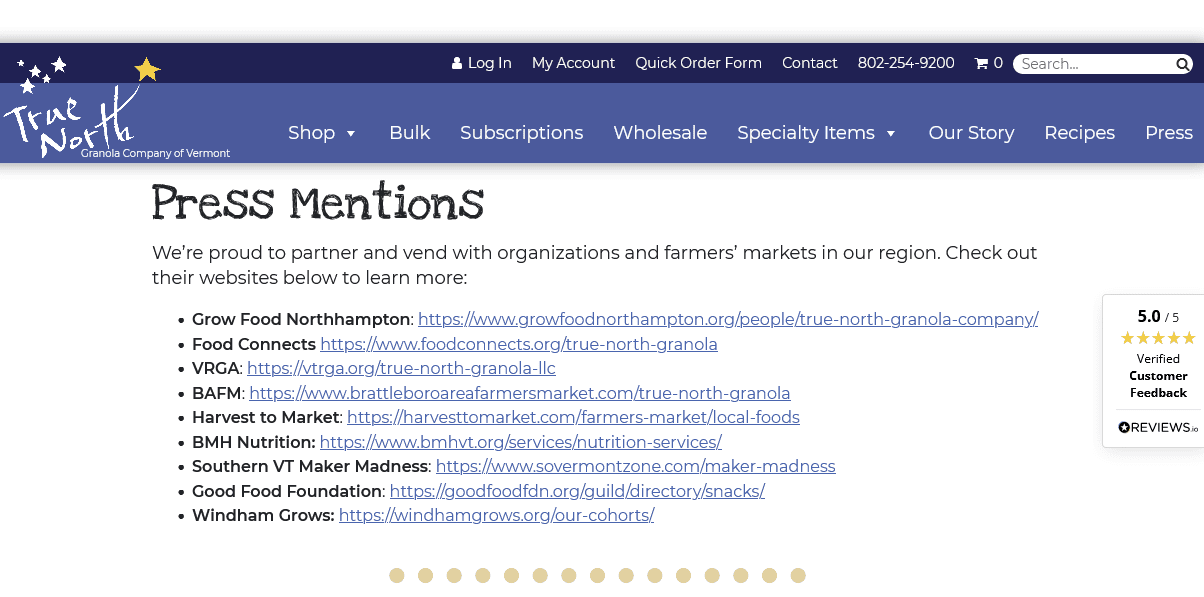 Sure, we chronicled times True North Granola has been featured in the news a couple years back, but, since then, our Vermont-made granola has been the topic of too many interviews, features and videos to count. For that, we are so very thankful, and thought what better way to keep them in one place than to add a "Press" section to the site?
To access it, simply look to the far right on our website's top navigation bar. Find press mentions from the many organizations and markets of which we're a part, as well as articles that feature our products and company that go all the way from 2012 to the present. From podcasts to magazine features and everything in between, we encourage you to read through the archives to learn more about what makes our company, products, team and loyal customers so special. While times have changed, our commitment to making healthy, delicious granola with care hasn't, nor has customers' unwavering support.
So, what are you waiting for? Get reading!
We hope to update this section on a semi-regular basis, as new mentions are published, so feel free to keep checking back!