By Kate Springer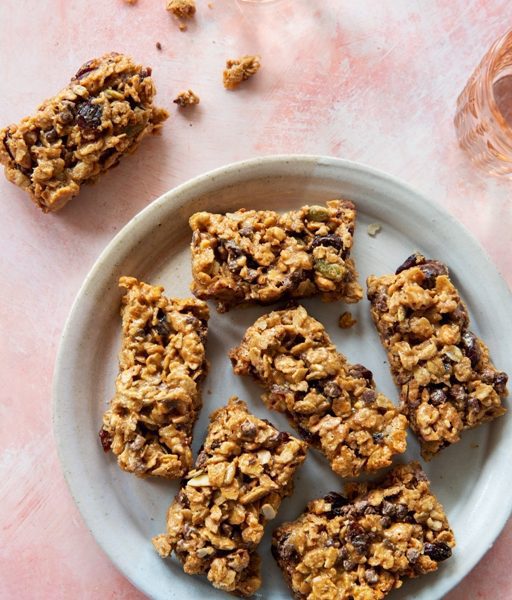 Sure, you're likely familiar with making oatmeal on the stove or in packets for breakfast, but there's a new take on the familiar comfort food that's making the rounds: baked oats. Typically made with rolled oats (and, occasionally, oat flour), a binder, a form of fat and toppings, ranging from fruit to chocolate, the mixture is placed in an oven-safe dish, baked for a short time of about 10-20 minutes, and enjoyed warm for breakfast, dessert or a snack. This month, we're looking into how this trend came to be, plus how you can make your own baked oats, using our versatile Oats, Pure & Simple.
Where Did Baked Oats Grow in Popularity?
While baked oats have been discussed on some food blogs, no platform has embraced them as much as TikTok. Baking savvy users have been sharing their takes on the trend since around late February of this year, and the trend hasn't slowed. This is likely due to the simple, inexpensive and customizable nature of baked oats.
If you're curious to know what some possible types of baked oats are, take some inspiration from these TikTokers:
As you can see, this trendy comfort dish can be as healthy or as decadent as you desire.
How to Make Baked Oats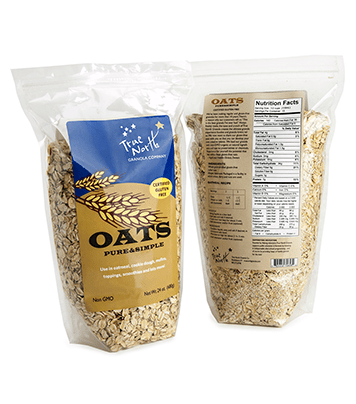 Check out this basic recipe, inspired by TikTok, to make some baked oats of your own.
Basic Baked Oats
Ingredients
Instructions
1. Preheat oven to 350 degrees F.
2. Mash banana. Place all ingredients, minus the mix-ins, in a blender. Blend until well combined.
3. Grease an oven-safe pan or bowl. Slowly pour the mixture into it, evening out the top with a spatula. Place mix-ins on the top.
4. Bake 20-25 minutes, or until a toothpick comes out clean.
5. Cool slightly and dig in!
We hope you enjoy these oats and customize this recipe to make it your own. They're delicious eaten warm or with a splash of milk on top.
Breaking news: Pumpkin Extension
Since Pumpkin has been selling so well these past 2 months, after consulting with our staff, we've decided to extend its availability through November 30. That's right, there's still more time to get your orders in!
To make Pumpkin Pie Baked Oats, substitute the banana with canned pumpkin. Add in roughly 2 tbsp. of pumpkin pie spice and omit the vanilla extract. Top with Pumpkin Granola.
November 2021 Sale: Big $avings on our Entire Product Lineup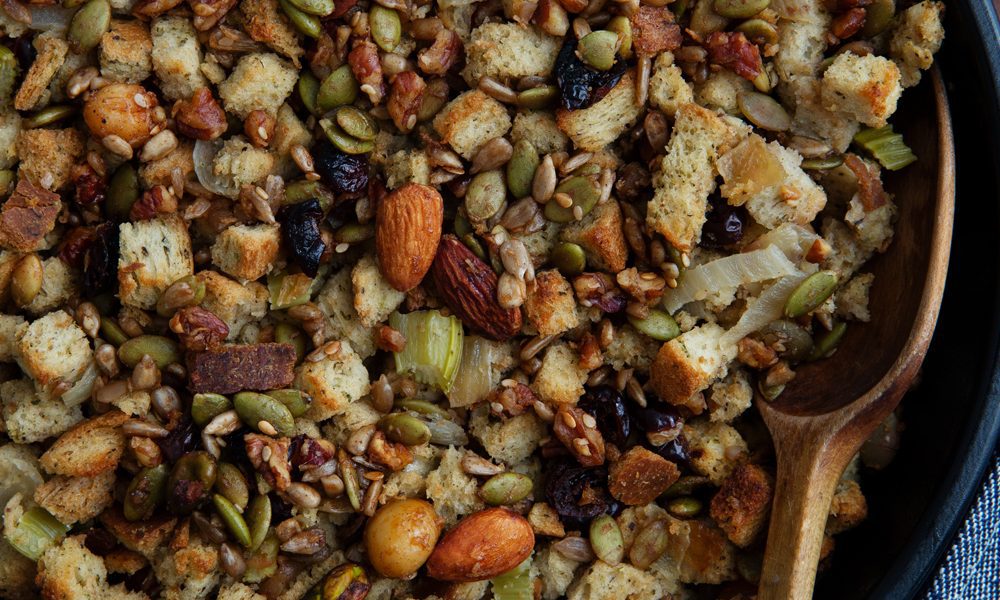 We're not sure if Black Friday is still really a thing these days, but we do know that the start of the holiday season is upon us. We want you to be set with any food needs that may inevitably arise (like last-minute potluck invitations, the desire to do something new this year or the need to jazz up some leftover turkey).
To help you out, we're offering a 10% discount on all orders $100 or more from now-November 30. Use code 100 at the checkout to save.
If you want to make all the baked oats, we suggest Oats, Pure & Simple, but if you just can't get enough of Pumpkin, stock up there as well. Anything is a good choice, really! Thank you for choosing Vermont-made granola this festive season.