By Kate Springer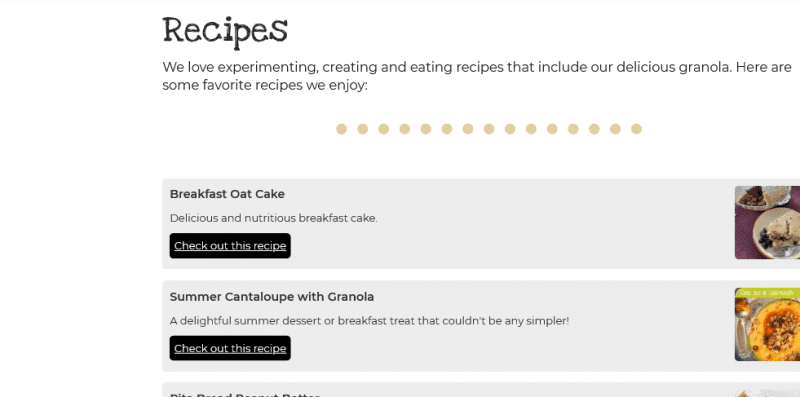 After much planning, we're pleased to announce that "Recipes" is now a section on our website. We've always loved experimenting and creating delicious, healthy meals with our Vermont-made granola products. As a company that was founded by two lifelong educators, we want to share our passion for creativity and learning (whether it takes place inside the kitchen or out!) with you, our dedicated customers.
Where can I find the "Recipes" section?
To find where some of our favorite recipes live on the website, look at the top navigation bar. At the far right, next to "Our Story," you'll find "Recipes." Simply click that button to be taken to the main page. Note that each recipe is saved out in its own individual post, perfect for referencing, saving or printing.
There are currently only 4 recipes. Will you be adding more?
To kick things off, we're sharing the following ideas:
It's our plan to add more gradually. We know many of our fans may want more recipes, so, as always, view additional articles and recipes on our blog.
We hope you find these recipes as delicious and wonderful as we do, and keep checking back regularly for more additions to this section!
Need to refresh your granola stash to make these recipes? Shop now.