By Kate Springer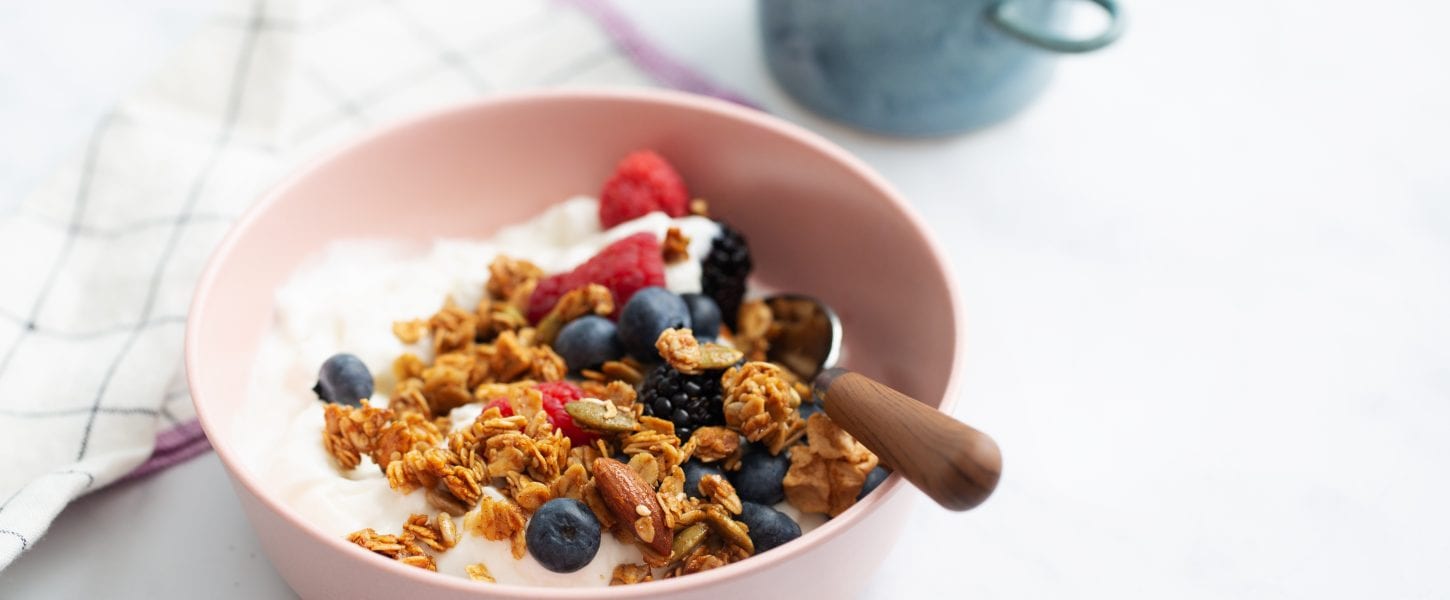 Why does GMO-free matter?
GMOs are created using an unnatural process.  Many foods, such as granola bars from big name stores, are produced from organisms that have altered DNA due to genetic engineering. Foods with genetically modified ingredients aren't really what you want to be putting in your body, right? We'd guess not, and you're in luck. Vermont has been at the forefront of change regarding transparency of GMOs, and was the first state to pass a law that requires food labels to list if an item has been made with genetically modified ingredients.  Along with rising concerns about health and obesity, people wanting to know what's in the food they're eating helped the GMO labeling law get passed.
We love being a specialty food producer in such a progressive state. It's a point of pride that our granolas were non-GMO even before the law went into effect in 2016. The fact that our products are free of GMOs is reflected on every label.
What do we put in our granolas?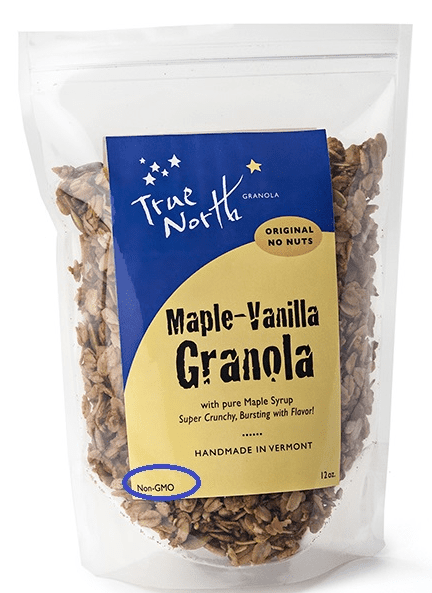 Instead of using ingredients that contain GMOs, we use organic, all-natural ones. They're local, when possible,  and we don't use additives, chemicals or preservatives. Rather than being loaded with artificial components, our granolas are baked with care, and contain nutritious oats, plus yummy additions, such as nuts, seeds and dried fruit (infused with apple juice).  Rest easy knowing that our non-GMO granolas only contain ingredients that you can pronounce, so you'll always know exactly what you're consuming.
Whether you want to eat our maple-baked Nutty No Grainer Original Blend, our Coconut Granola that's not too sweet, or a classic flavor, like Go Nuts Granola, all of our 14 granolas (11 in our regular product lineup, plus 3 seasonal varieties) are delicious. It's an added perk that they just so happen to be non-GMO.