By Kate Springer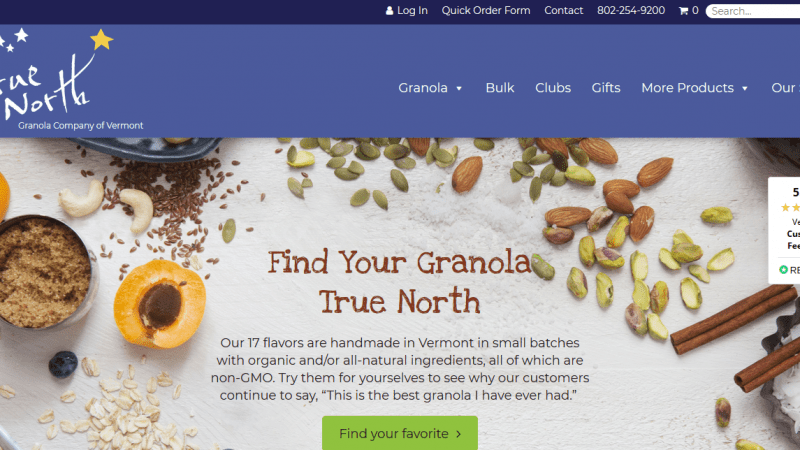 We're kicking off the start of 2019 with a new website. That's right – it's finally live, and has some new features to make shopping for (and discovering) True North Granola even easier. To help you better understand some of the key aspects, here's a breakdown of its new features.
New Products
Our three newest products, First Date Granola, Nuts & Flax Granola and Nutty No Grainer Mediterranean Blend, are now available to purchase online in snack pack, 12 oz. and bulk sizes. Stock up on these flavors and find a new favorite snack! Our updated selection of gift items is also on offer.
Customer Reviews
Are you curious to know what customers think of our products? To read some reviews from real customers, click the white "Verified Customer Feedback" box on the right side of the product pages. You'll quickly learn why our customers repeatedly tell us that the granola is the "best they've ever had."
Fast Page Load Time
If you thought the old website wasn't as fast as it could've been, you'll be thrilled to know that the new site has a fast page load time. No more waiting long periods to place your order or read the posts on our blog.
Search Bar
Quickly find your favorite granola or topic by typing terms into the handy search bar, located in the top right-hand corner of every page on our website.
Filtering Options to Quickly Find a Product by Dietary Preference
Do you follow a low sugar, paleo, vegan, nut-free, grain-free or gluten-free diet? Or, do you simply want to know what our newest or most popular products are? Either way, the filtering options (located in the green box on the left side of our Products page) make finding the products that fit your preferences and diet a breeze.
Quick Order Form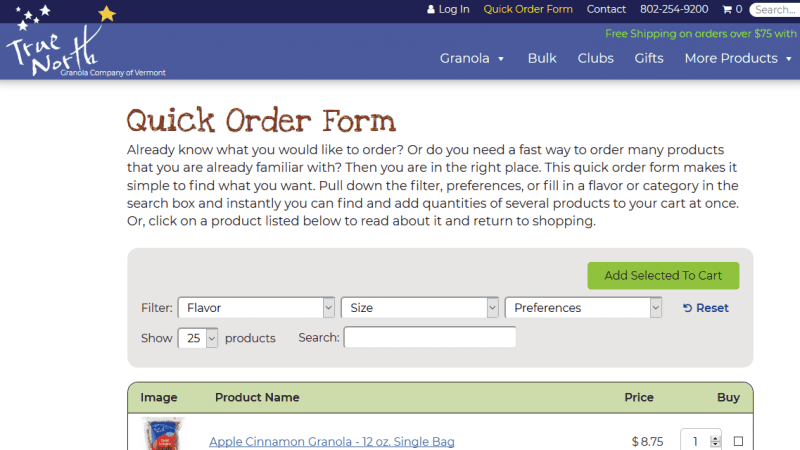 The Quick Order Form makes shopping easy, and is great for those who are familiar with our products, and those who need a quick way to order many products at a time. Simply pull down the filter, preferences or fill in a flavor or category in the search box. Then, you can find and add quantities of multiple products to your cart at once. Or, click on a product listed to read about it and return to shopping.
It's our hope that you enjoy the updated website as much as we do. As always, we welcome your feedback. Happy browsing and shopping!
To celebrate the launch of the website, we're offering 10% off your entire order (excluding shipping) from January 15-31. Simply enter "Newyear19" at the checkout to claim your discount.