Why These Cherries Make our Cherry Vanilla Granola So Unique
By Kate Springer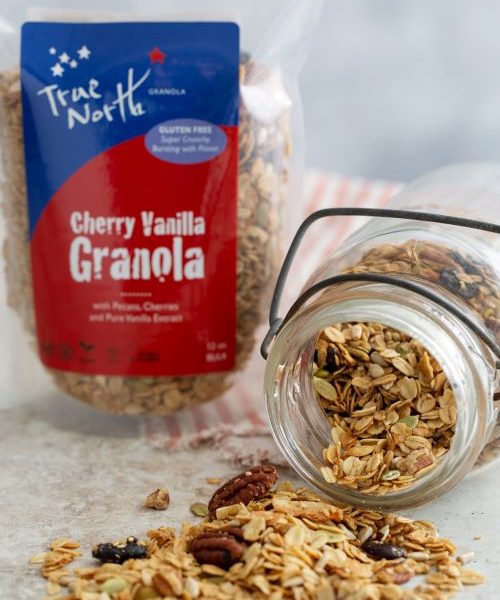 April and May are when cherry blossoms bloom, so we're all for highlighting Cherry Vanilla Granola this month. This gluten-free granola features pecans, certified GF oats and pure VT maple syrup from Hidden Springs Maple; however, the main highlight is the dried cherries, and not just any type. We use Montmorency tart cherries that have been infused with apple juice and sunflower oil. Montmorency tart cherries differ from sweet cherries, and we're devoting this blog post to telling you how they do.
What are Montmorency Tart Cherries? How Do they Differ from Other Varieties?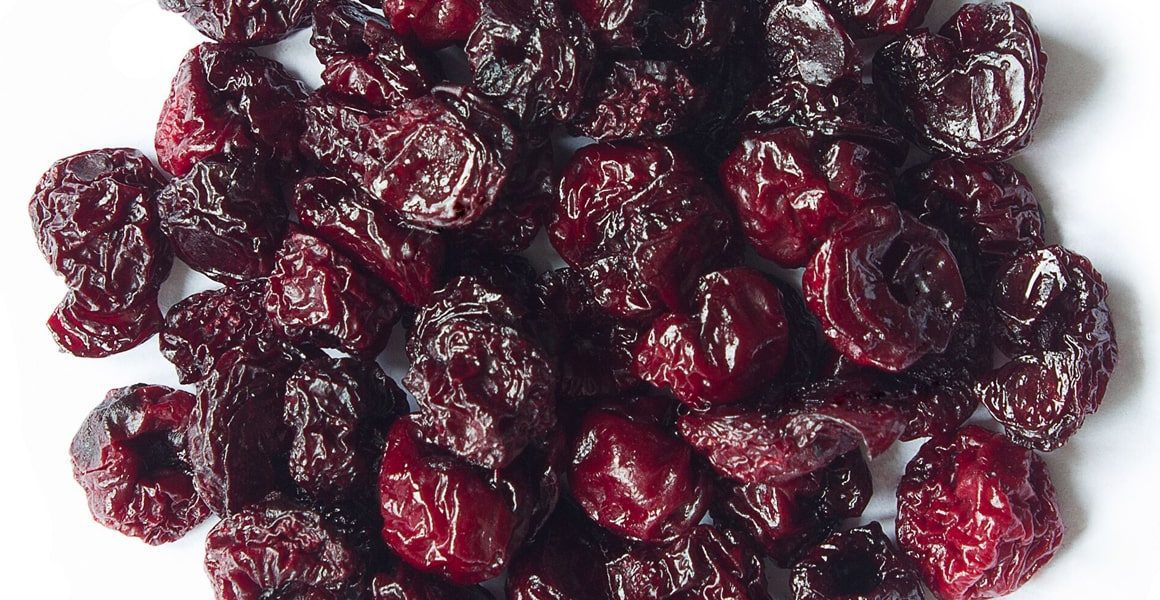 Bing cherries, the most common variety of sweet cherries, are likely what you picture when cherries come to mind. These are juicy, sweet and have the slightest bit of acidity, making them the ideal snack or topping for drinks and desserts alike. Filled with antioxidants, they could be beneficial for one's skin. Sweet cherries, including Bing cherries, are typically grown in the Pacific Northwest, specifically Washington State.
In contrast, Montmorency tart cherries, what we use in Cherry Vanilla Granola, are dark red cherries that have a distinct flavor. They are the most popular type of tart cherry, and about 70% of the country's supply is grown in Michigan. Research has been done to demonstrate the anti-inflammatory properties of Montmorency tart cherries, as well as how they can provide muscle recovery and pain relief. Most of these cherries are grown in the U.S. or Canada, with fruit harvested each summer. Typically used for baking, these cherries are also great to eat plain or in other dishes (check out our Just Fruit! Dried Cherries for a taste).
Montmorency tart cherries help make Cherry Vanilla Granola even more delicious and unique. But we'd be remiss to not mention the power of pecans, too. Learn more about why we love pecans in this past blog post.
May 2022 Promo: Celebrate the Cherry Blossom Trees Being in Bloom with Cherry Vanilla Granola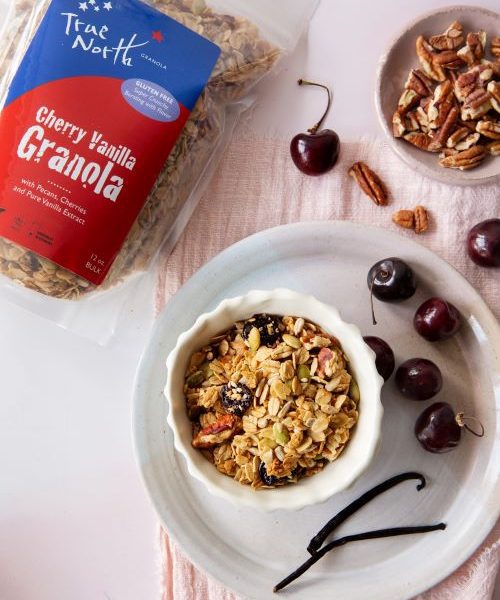 Stay tuned for our May Promo, which will be promoted in our newsletter and on social media! It will give you the chance to save on our tasty and special Cherry Vanilla Granola and let you appreciate the power of Montmorency tart cherries. Want to know why it's been a favorite since 2015, or just want to get your fix of a favorite product? Either way, keep an eye on both channels. This promo is truly the 'cherry on top' of your May!