By Kate Springer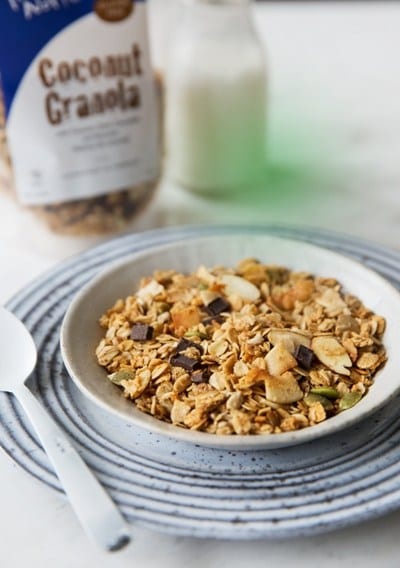 We know your life is busy, so we've made it even easier to get the granola you want, when you want it, thanks to our new subscription program. Get all of the details about the subscription program here.
Why Should You Sign up for a Subscription?
Treat yourself to the Vermont-made, specialty granola of your choice, on your terms
Be guaranteed to get exactly what you need: Whether you always need bunches of snack packs to get through vacations, or find yourself reaching for our Nutty No Grainers to elevate dinner staples, never run out of your favorite products.
Easy to sign up: We make the sign-up process simple, so it's not cumbersome to get a subscription. If you have any questions throughout the process, contact us for help.
Personalized to meet your needs, so what's not to love? Most subscription programs out there are generic, but ours can be tailored to meet your lifestyle and granola eating habits.
Features of our Granola Subscription Program
You can continue to place one-time orders as usual, but now you'll have subscription options. Here's the scoop:
Choose to set up recurring orders for any flavor and any size, with the exception of our seasonal flavors, Pumpkin and Apple Cinnamon.
3 subscription frequency periods: The choices, every two weeks, every month or every two months, will give you the flexibility to choose a delivery frequency that works for you.
No need to reorder — with automatic order fulfillment and simple delivery, you can rest assured knowing that your granola will come on the schedule of your choice.
Have peace of mind when signing up for a subscription. Subscriptions can be cancelled, paused, or changed any time by logging into the "My Account" page on our website.
Get notified: Before each shipment's sent, we'll send you an email to let you know that your granola's coming soon.
For a limited time, take 5% off each item that you order as a subscription.
Sign up for a subscription today to get some granola goodness in your life!