By Kate Springer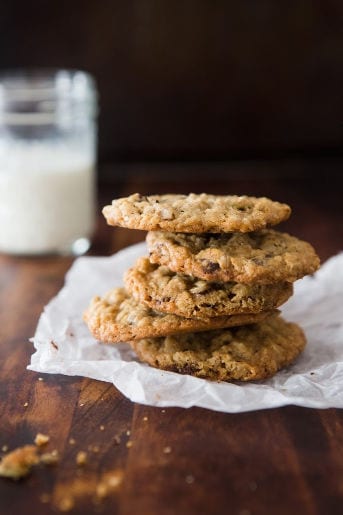 When February is on the horizon each year, chances are snow, love and valentines are in your thoughts—they are in ours as well. Additionally, we like to take the time to think about how much we love our products and the support from customers like you. While many of our fans often mention granola and Nutty No Grainer when talking about their favorite TNG products, we wanted to give one of our underrated products a chance to shine. Our Chocolate Chip-Granola Cookie Mix includes a special blend of mix and Belgian dark chocolate chips, alongside numerous benefits. Read on to learn the reasons why we love our Cookie Mix.
The Reasons Why We Love Our Cookie Mix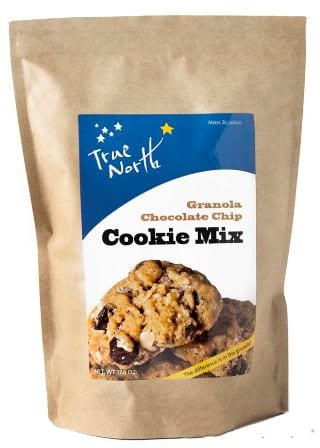 1. Delicious and Wholesome
The secret of why this blend is so good is the granola. Our Vermont-made blend of nuts, seeds and coconut meets European chocolate in a gooey, crunchy cookie. The difference is truly in the granola!
2. Perfect for Family Baking Nights
Looking for a fun activity to do with the family? Get little ones involved with mixing up the batter, dropping it onto a cookie sheet and enjoying the results of their labor. Best of all, this mix is only made with pure ingredients, not scary additives, so you know you are feeding your family a cookie that is made with only 'real' ingredients.
3. Tastes like Homemade Goodness
For your friends and family who are not partaking in the baking adventures, they will not believe that the cookies are not homemade, every bit from scratch, once they try the freshly baked version.
4. Versatile to Suit Different Preferences
Chocolate not your thing? Want to try something different? No matter what the reason, it is a breeze to sub out the chocolate chips for something else. Raisins, nuts or dried fruit (check out our Just Fruit! line) work especially well.
The mix can also be made even healthier by reducing cholesterol and saturated fat. Take it from one of our repeat customers.
"I obviously think your Cookie Mix is great, [plus I] keep making my own additions and small modifications. Now I'm sending it to friends who bake, touting it as the perfect combination of using a mix and baking from scratch. They agree!" – Lorraine, Massachusetts
As for substitutions, here is what Lorraine does to make the Cookie Mix a little healthier for the heart and soul:
"I always substitute canola oil for butter to reduce saturated fat, and egg beaters (or egg whites) to reduce cholesterol. These modifications don't change the texture much, if at all. I use two teaspoons of vanilla instead of one because I like the flavor. I add walnuts broken up into small pieces, which add flavor and crunch. And I now add a little cinnamon, just enough to enhance, not overwhelm, the other flavors. I stir in the chocolate chips and other additions after the first part of the mix is added to the liquid, then stir in the rest of the mix. This is easier than stirring everything in after the entire packet of dry mix is in the bowl. Kudos to you for all the interesting seeds in the mix, the high quality of the chocolate chips, and the right amount of sugar — not too sweet!"
Do not be afraid to follow Lorraine's lead and tweak the recipe to make it work for you and your dietary preferences.
5. Makes a Great Gift from the Heart
Giving either the Cookie Mix itself or a batch of cookies to a loved one makes for an especially heartfelt and lovely Valentine's Day (or Galentine's Day) gift. And, especially now, showing your support for small businesses will be very much appreciated. Wrap the mix or the cookies up in a bag or tin, attach a paper heart, add a note, and there you have it: a winner on the gift front!
Important note: Please be aware that this product contains nuts and is not gluten free; however, a GF version may be in the works soon. Stay tuned.
Testimonials from True North Granola Cookie Lovers
Do not take our word for it—our Cookie Mix is a delicious treat. Take it from some of our loyal Cookie Mix connoisseurs. See what they have to say below.
"Love the granola, dried fruits, muesli and Cookie Mix! We've tried lots of variations on the Cookie Mix, adding fruits, white chocolate, butterscotch morsels…always turns out great! Makes an awesome gift too…everyone who had tried it loves it!" – Shelley, CT
"This granola is addictive, no matter what flavor you choose. Try their Cookie Mix, too. It's fantastic." – Jo Ann, NY
"We first discovered this amazing line of products in a Vermont B&B, and then the local co-op from which we bought several bags! The quality and taste is so far superior to commercial products that we now mail order all our granola from True North. And the Cookie Mix? Might be the best cookie in the land. And so easy to do!" – Patricia
Spread the Love with Cookie Mix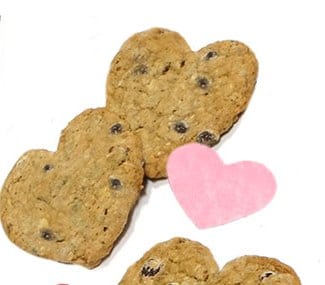 Driven to gift our Cookie Mix; this February 14? Save big thanks to our February promo. From 1/27/2021-2/8/2021, take 10% off our Cookie Mix, either in a single bag or a 3-bag bundle. All you need to do is enter the code 'myheart' at checkout.
We decided to run the February promo a bit earlier this year to give us enough time to fulfill orders and for you to get baking, if you so choose, before the holiday.
Happy Valentine's Day from the True North Team to you and yours! Sending love this season.