By Kate Springer
Photos and inspiration for this piece from Clare Barboza
September is a busy time of year. School is back in session, work is picking up and the lazy days of summer are almost over. With this in mind, the following recipes are simple to make, yet perfect for busy people and the days ahead. Plus, they make lunches and after-school snacks stand out.
Chewy No-Bake Granola Bars
These 5-ingredient bars are less processed than store-bought varieties. In addition, they are big on flavor and it is not too complicated to mix up a batch.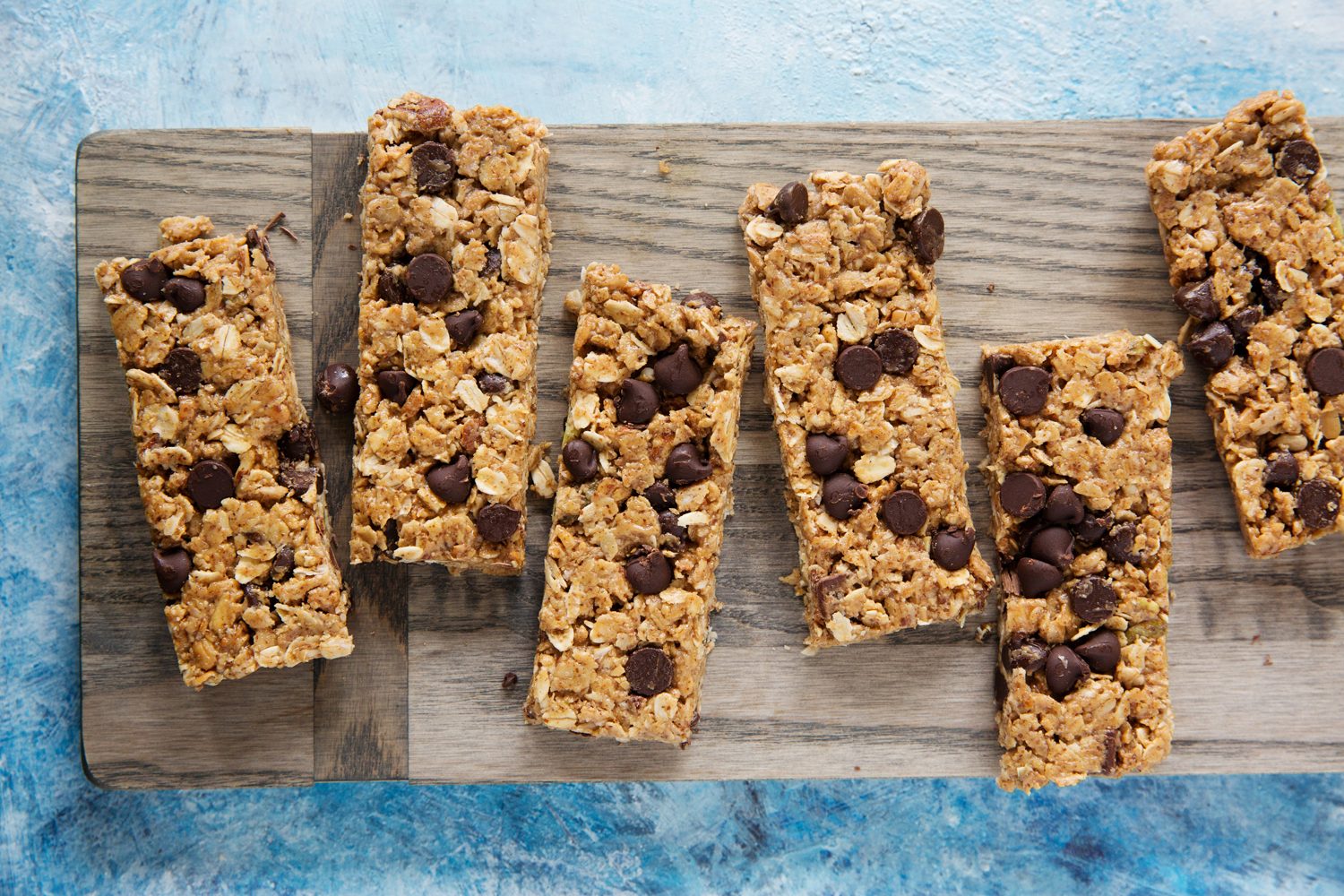 Ingredients
-1 cup creamy peanut butter or 1-1/2 cups creamy almond butter
-3/4 cup honey (or other liquid sweetener)
-4 cups of your favorite flavor of True North Granola
-1 cup old-fashioned oats
-3/4 cup dark chocolate chips or Nutty No Grainer, divided
Instructions
1. Line a 9 x 13-inch dish with parchment paper. Coat it with baking spray.
2. In a large bowl, beat together the nut butter and sweetener. Mix in the oats and granola before stirring in a 1/2 cup of chocolate chips or Nutty No Grainer.
3. Spread the mixture into the dish. Sprinkle with the remaining ¼ cup chocolate chips or Nutty No Grainer. Use a spatula to press the mixture deeper into the pan. Smooth over the top.
4. Place the bars in the refrigerator for 30-40 minutes, until they have set. Cut the mixture into about 15 large bars or 30 half-size bars using a sharp knife.
5. Store the bars in the fridge for up to 2 weeks.
6. Take them out when hunger strikes. Cover each bar with plastic wrap for easy portability.
*Inspired by this recipe
Sweet and Savory Trail Mix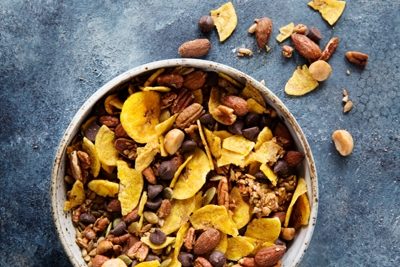 Trail mix is the perfect grab-and-go snack, even if the only trail you're going on is the one to school or the break room.
Ingredients
-2 cups Nutty No Grainer or granola
-3/4 cup roasted plantain chips
-1 cup chocolate chips
Instructions
1. Measure out the ingredients.
2. Mix the Nutty No Grainer, plantain chips and chocolate chips together.
3. Divide the mixture into about 5 servings, and enjoy!
Baked Apples Topped with Ginger Granola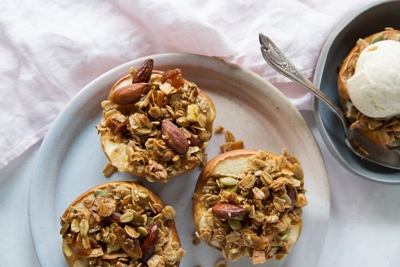 An apple is a classic gift for a teacher. Try this twist on the tradition, and give them baked apples instead.
Ingredients
-4 medium unpeeled, cored apples, Braeburn is recommended
-10 teaspoons butter, margarine or dairy-free substitute
-1/2 cup brown sugar
-1/2 cup Ginger Granola (Apple Cinnamon Granola also works well)
– 1/2 cup whole almonds, roasted
-Vanilla ice cream, yogurt, whipped cream or dairy-free substitute (optional)
Instructions
1. Heat oven to 350°F. Coat a 13×9-inch baking dish with oil.
2. Cut apples in half lengthwise. Place them in the dish.
3. Top each half with 1 teaspoon of butter and 1 tablespoon of brown sugar.
4. Put granola and almonds in a food processor or blender. Mix until crumbs form.
5. Melt 2 teaspoons of butter. Stir it into the granola crumb mixture. Top each apple piece with about 2 tablespoons of the mixture.
6. Cover the baking dish. Bake for about 30 minutes. Uncover. Bake until apples are tender and the granola mixture is a light brown, about 20 minutes.
7. Serve them with ice cream, whipped cream or a dairy-free alternative.
*Inspired by this recipe
Did you make one of the recipes? Share your pictures, and your own recipe ideas featuring True North Granola, on Instagram, Facebook and Twitter.
Remember: Cooking with True North Granola is tastier with our Apple Cinnamon Granola and Cherry Vanilla Pecan Granola.