By Kate Springer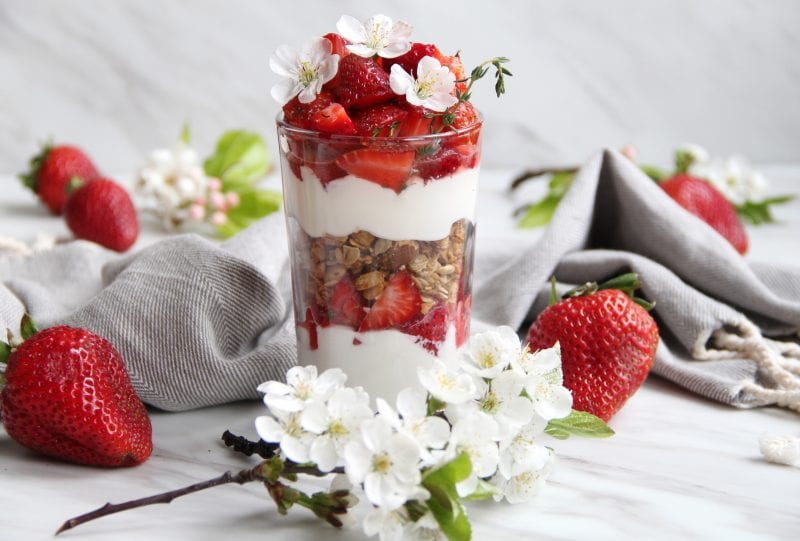 Summer is officially here! While it'll look a bit different than most, you can still go for a swim, take socially distant trips and make time to relax and enjoy the sun. This recipe for Strawberry Thyme Granola Parfaits is perfect for enjoying on Fourth of July weekend or anytime. It marks the second blog collaboration between us and Lee from The Rogue Brussel Sprout, and we're so excited to be sharing it with all of you.
It's a simple and versatile "no recipe" recipe that is as nutritious as it is tasty. Perfect for breakfast, snack or dessert, our Granola Blues Granola gives this parfait a patriotic twist. Head over to The Rogue Brussel Sprout website for the recipe.
If you whip up these Strawberry Thyme Granola Parfaits, let us know! Share your photos via info@truenorthgranola.com or social media. Be sure to tag our respective pages on Facebook, and use #truenorthgranola and #theroguebrusselsprout on Instagram. Summer 2020, we're ready for you! Wishing you a safe holiday and continuous good health.